Few reasons for optimism after Antony Blinken's diplomatic dash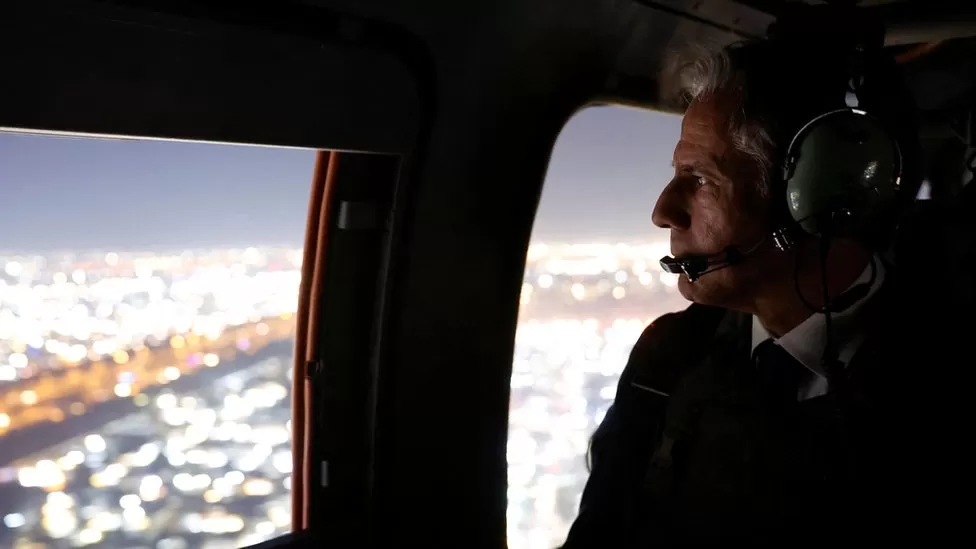 Each stop presented its own challenges and made it seem unlikely that much progress could be made. At the moment, the US secretary of state faces the challenge of finding a middle ground where none exists.
Israeli Prime Minister Benjamin Netanyahu rejected Mr Blinken's proposal to take temporary breaks in hostilities in order to ease humanitarian aid and encourage hostage releases on Friday.
On the following day, he met with representatives of Israel's Arab neighbors. There was an immediate call for a ceasefire from all of them. Israel is committing war crimes, according to Jordanian Foreign Minister Ayman Safadi.
Approximately at the same time, President Joe Biden was asked if progress had been made toward securing humanitarian pauses. "Good", he replied with a thumbs up.
The president's optimism contrasted sharply with the mood on the ground here in the Middle East. Mr Blinken's Sunday stops were done under cover of secrecy, as if to underscore tensions in the region. In a convoy of armoured SUVs and vans, he speeded through streets cordoned off by Palestinian Palace Guard soldiers on his way to meet with Palestinian Authority President Mahmoud Abbas.
Under cover of darkness, he entered Iraq. Following a helicopter ride from the Baghdad airport to the US embassy, where he met Prime Minister Mohammed Shia' Al Sudani, the secretary donned body armor and helmets.