Romanians told to shelter from Russian drones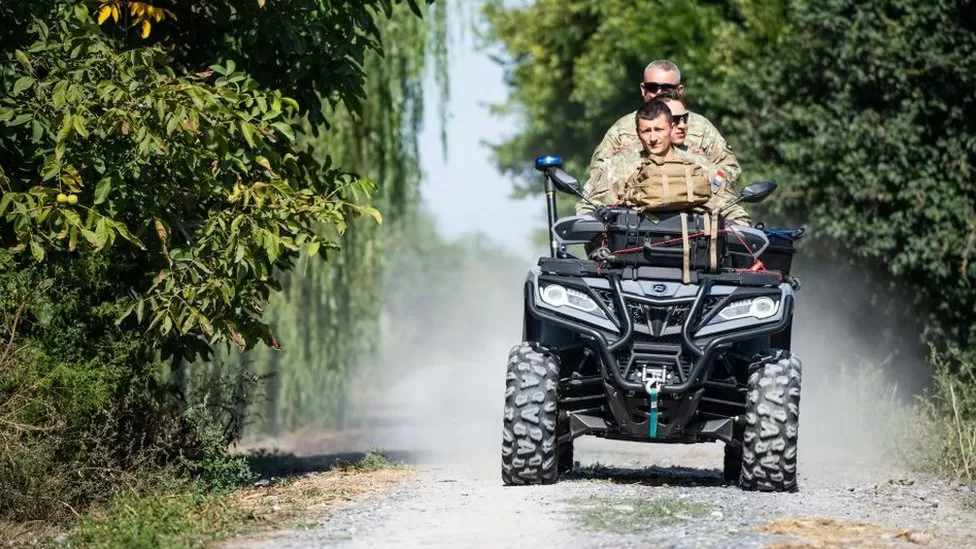 This is the third time in a week that Russian drone parts have been found on Romanian soil.
Romanian military personnel are constructing improvised concrete shelters.
However, the government has assured residents there is little risk of a cross-border escalation.
After Russian drones entered Romanian airspace, Romania has filed a formal complaint with Moscow.
Several villages in eastern Romania received messages on their phones shortly after midnight local time warning of "the possibility of falling objects".
"Keep calm! Take shelter in your basement or in a civil protection shelter," it said. Stay inside the house, away from the windows and exterior walls, in the absence of a shelter."
Russia has increasingly targeted Ukrainian ports across the Danube, just across the border from Romania, in recent weeks, according to Romania's defence ministry.