Ex-Ghana minister 'reckless' in accepting $40,000 cash gift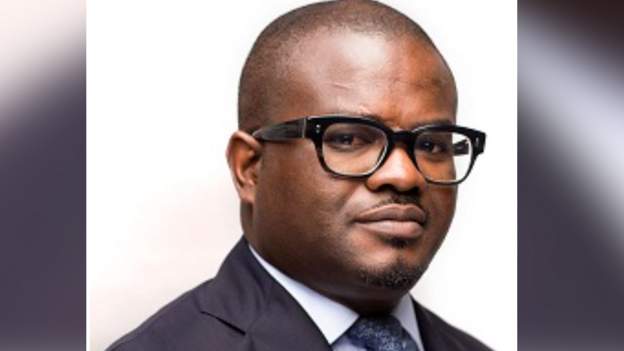 According to an official report into the incident, a now-sacked Ghanaian government minister accepted a cash gift of $40,000 (£33,000) so as not to offend a wealthy investor.
He was dismissed as a minister last November when an investigative journalist caught him accepting money from a man pretending to be a wealthy sheikh who expressed interest in investing $500 million in Ghana, including setting up an Islamic bank.
The Office of the Special Prosecutor (OSP), which investigates alleged corruption and corruption-related activities, released its report on Monday.
According to the OSP report, Mr Adu Boahen asked for "20% of the intended investment as his cut" and a fee of $200,000 for the vice-president.
Deputy Special Prosecutor Kissi Agyabeng concluded that Mr Adu Boahen lacked sound judgment when he accepted the cash gift to avoid offending the supposed sheikh.
The former minister was also "quite reckless" in bringing up the vice-president, according to Mr Agyabeng.
Even though Mr Adu Boahen's actions amount to "trading in influence or influence peddling", they are not criminal offences under Ghanaian law, so he cannot be prosecuted.