EU not focused on Starmer plan to bring UK closer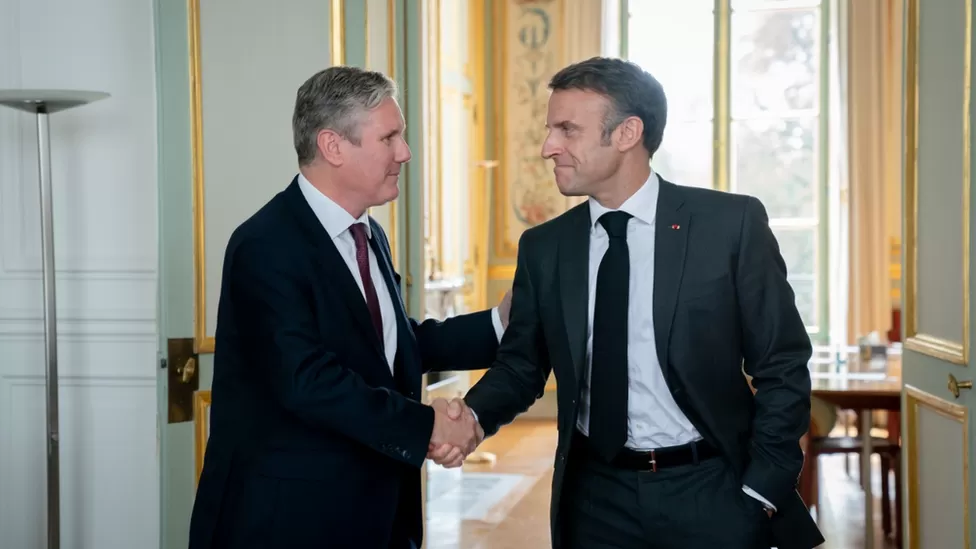 There is a strong likelihood that the UK will hold a general election next year, which makes Brexit a key political issue at home again. However, not in Brussels.
When he becomes prime minister, opposition leader Keir Starmer (one assumes consciously) will seek a "much better" deal with the EU.
Next, he went on a whirlwind tour of the Hague and Paris, including a high-profile, but brief, meeting with President Macron.
During his European trip, Mr Starmer coincided with the publication of a think tank report on EU reform, commissioned by the French and German governments.
The UK was mentioned as a possible future "associate member", which would make financial contributions in exchange for closer economic ties.
Suddenly, MPs were arguing once again about whether Brexit was the right or wrong decision and what the EU associate membership offer was all about.
The headlines of the newspapers sounded the alarm. According to one, it was a Franco-German "plot," while another said Brussels was trying to entice Labour back into the EU.
According to a different theory, this was an olive branch from Brussels after Brexit.
Diplomats from several EU countries were asked to comment on these hypotheses.
As soon as the speculation began, Germany's ambassador to the UK, Miguel Berger, took to social media to temper it.