EU demands answers about Poland visa scandal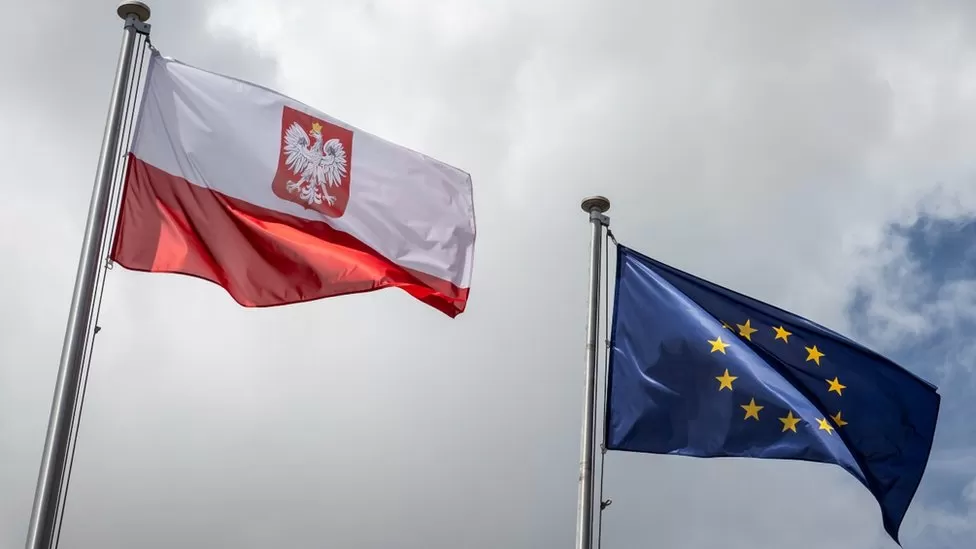 European Union has asked Poland to clear up allegations of widespread visa fraud that have engulfed the country's governing party.
Migrants had been reported to have paid up to $5,000 (£4,000) to Polish consulates and private companies to expedite their visa applications.
In response to detailed questions, a spokeswoman for the European Commission said Warsaw had been given two weeks to respond.
"Absurd" allegations of extensive fraud were made by the Polish government.
Furthermore, Germany has asked Poland to provide information about the number of visas issued and the nationalities of those who received them.
On Tuesday, German Interior Minister Nancy Faeser spoke with her Polish counterpart, Mariusz Kaminski, about the "serious allegations."
Although the Polish government acknowledges that hundreds of visas were issued illegally, it disputes claims by the opposition that the number was much higher.
During the national elections on 15 October, the ruling Law and Justice party (PiS) is known for its tough stance on immigration.
During acrimonious campaigning, the opposition has called it "the biggest scandal of the 21st Century" and "government corruption at its height".
There are up to several hundred thousand visas for people from Asia and Africa, according to the report.
Regarding the call with his German counterpart, Kaminski said "I denounced the absurd actions of the opposition that harm Poland.".
"I reassured the minister not to believe this nonsense," he told Poland's Radio Zet.
Following the allegations, Piotr Wawrzyk was sacked as Polish Deputy Foreign Minister.
Polish anti-corruption investigators have searched the foreign ministry in connection with an audit.