Doherty reveals she's fighting for her life in emotional speech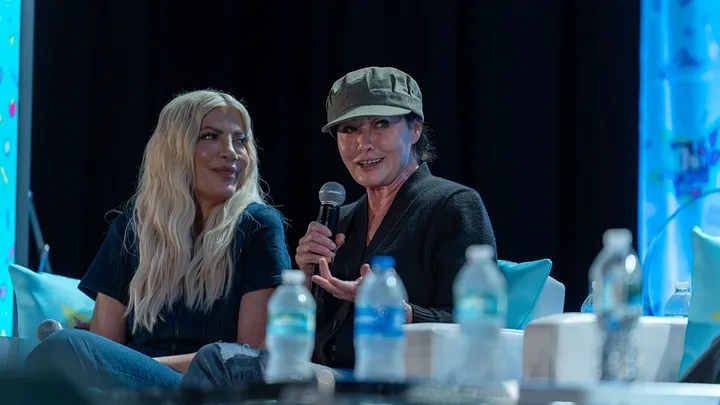 As she answered audience questions, Doherty was joined by her "Beverly Hills, 90210" co-stars Tori Spelling, Jason Priestley, Brian Austin Green and Jennie Garth.
According to People magazine, Doherty became emotional and told the crowd, "Thank you so much." "I love crying constantly," he said.
"I am fighting for my life every day," she said, discussing her health as she battles stage four breast cancer. In June, the actress revealed on social media that her breast cancer had returned and spread to her brain. On Jan. 5, Doherty's doctors discovered metastases on her brain, which she called mets. She began radiation treatment on Jan. 12.
At the time, she was undergoing a CT scan.
It is obvious that I am afraid. Doherty captioned the post, "I'm extremely claustrophobic and I had a lot going on at the time. I have great doctors like Dr Amin Mirahdi and amazing techs at Cedar Sinai.". The fear is still there. Chaos…. It all happened at the right time… A representative for Doherty previously told Fox News Digital the actress is "doing OK" after the new cancer diagnosis was revealed.
In 2015, Doherty was diagnosed with breast cancer for the first time. In 2017, the actress entered remission after undergoing eight rounds of chemotherapy and radiation treatment, as well as a single mastectomy.
Her tumor markers were "elevated" in 2018, according to Doherty.