Braverman and Facebook clash over private message plans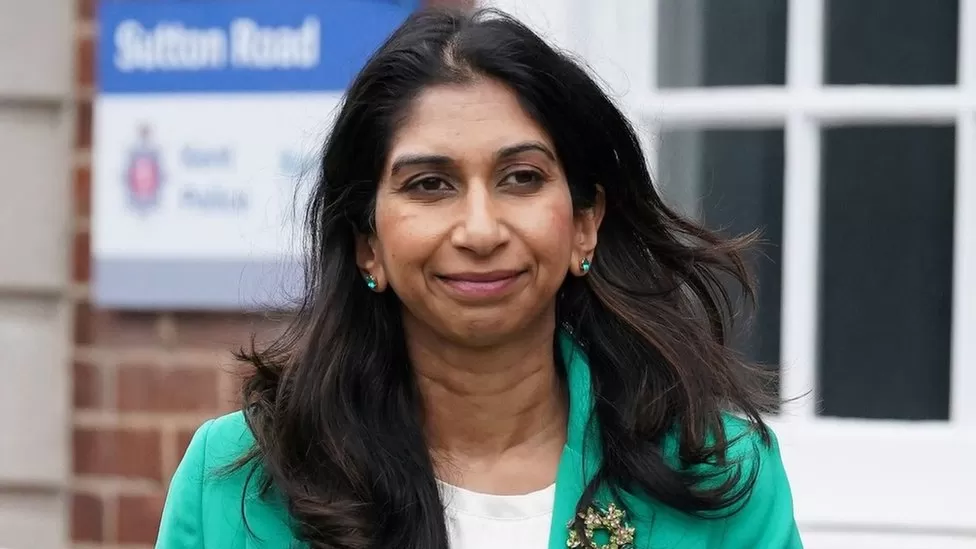 Messages protected with end-to-end encryption can only be read by the sender and recipient.
According to Braverman, encryption cannot be used to hide child abuse at the expense of children's safety.
Users are protected from invasion of privacy by encryption, according to Meta.
"We don't think people want us to read their private messages", the firm said.
According to the report, most Brits already use apps that use encryption to keep themselves safe from hackers, fraudsters, and criminals.
It was in July that Ms Braverman sent Meta a letter co-signed by technology experts, law enforcement, survivors, and leading child safety charities.
On Wednesday, she said: "Meta has failed to provide assurances that their platforms will be safe from sickening abusers. They must develop appropriate safeguards alongside their plans for end-to-end encryption."
Meta disputes this. The tech firm maintains that it provided that information in July. It now publishes much of its information online.
Meta said it had spent five years developing robust safety measures to prevent, detect, and combat online abuse.
According to the statement, "As we roll out end-to-end encryption, we expect to continue providing more reports to law enforcement than our peers".
According to the home secretary, the plans could lead to hundreds of child abusers escaping punishment.