Damage to Derna was so catastrophic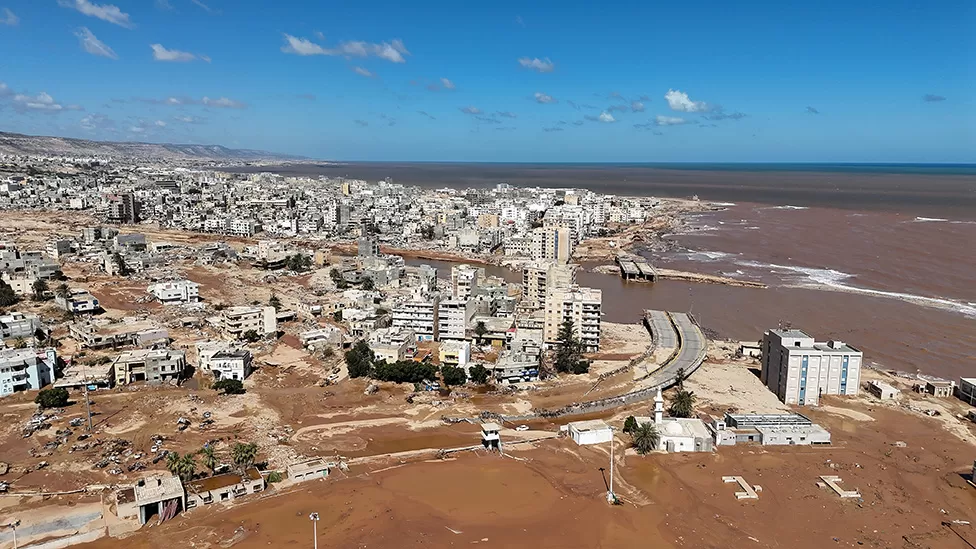 According to the city's mayor, the death toll from the Derna flooding could reach 20,000.
Libya's port city was swept away by a tsunami-like torrent of water that swept entire neighborhoods into the sea.
The situation was described as "beyond catastrophic" by survivors.
Storm Daniel, which hit Libya on Sunday, brought the water.
Within 24 hours, parts of the north-east coast received more than 400mm of rain from the storm, a Mediterranean hurricane-like system called a medicane.
In a region where September typically sees 1.5mm of rainfall, that's an extraordinary amount of water.
It is a new rainfall record in Libya, according to the National Meteorological Center.
Satellite data shows the extent of some of the rainfall across the region – although the amount on the ground was often higher.
Temperature rise can't be attributed with certainty to the severity of this storm.
Nevertheless, climate change may be contributing to the increase in the frequency of the strongest medicines.
Climate change is likely to supercharge the rainfall associated with such storms, says Liz Stephens, an expert on climate risks and resilience at Reading University in the UK.