Libya flood: The devastation of an Egyptian village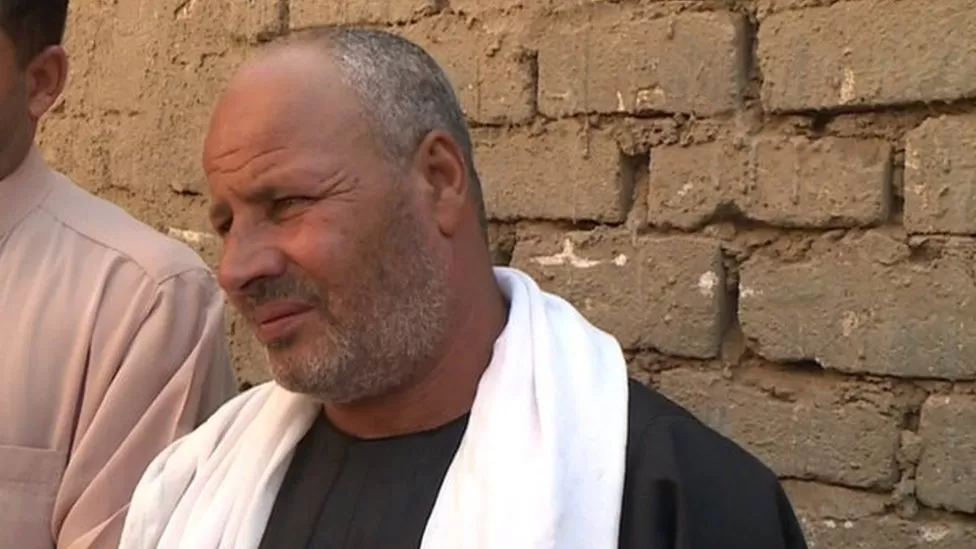 It is known that 74 people from al-Sharif lost their lives in the floods, all of them men aged 18-30. Those working in Libya hoped to make some money to improve their lives at home.
There is a mourning ceremony being held in every house as we walk through al-Sharif.
There are many members of the same family who are dead or missing. The al-Dabaa family, one of the largest in al-Sharif, has lost 16 members.
Jumaa al-Sayyid, a 50-year-old farmer struggling to hold back tears, recounts the deaths of his three sons, all in their 20s.
It was Jumaa who helped them raise the money to travel illegally to Libya.
According to him, he now wishes he had never done it.
In a nearby house, Fatima Muhammad is mourning the loss of three 20-year-old sons. After they died, Fatima, a widow and farmer, was left behind with five children.
She tears up as she recalls not believing the news of her sons' deaths until she saw their bodies. It was like planting seeds in a field and burying them side by side.