Michael Burry, of 'Big Short' fame, bet $1.6 billion on a stock market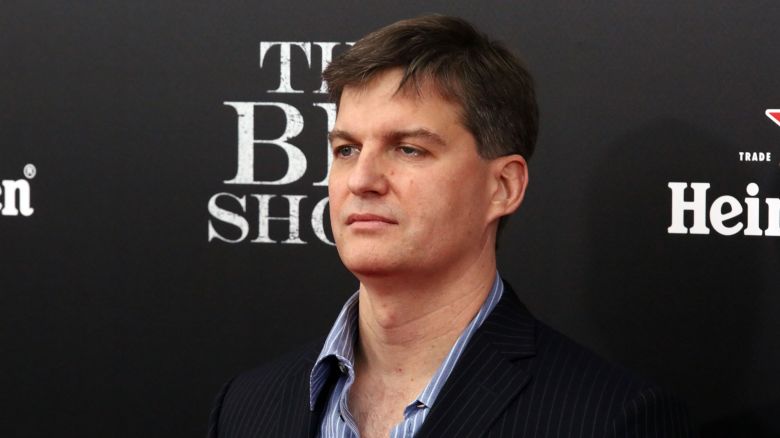 More than $1.6 billion has been bet on a Wall Street crash by Michael Burry, the investor famous for correctly predicting the 2008 housing market crash.
According to Securities Exchange Commission filings released Monday, Burry is betting against the S&P 500 and Nasdaq 100. Scion Asset Management, Burry's fund, bought $866 million in put options (rights to sell assets at a given price) against a fund that tracks the S&P 500 and $739 million in put options against a fund that tracks the Nasdaq 100.
According to filings, Burry is betting on a market downturn with more than 90% of his portfolio.
It appears, however, that Burry has been oscillating between bullish and bearish on his stock picks this year. The 1.4 million followers of his Twitter account received a cryptic message in January. The message read, "Sell.". After backtracking in March, he retracted the message. In his letter, he confessed that he made a mistake when he said sell.
In the first half of this year, both the S&P 500 and Nasdaq 100 have posted substantial gains. There has been an increase of nearly 16% and 38%, respectively.
It was Burry who placed a bet against the housing market in the mid-2000s and profited handsomely from subprime lending and the collapse of many major financial institutions in 2008. As chronicled in Michael Lewis' bestseller "The Big Short: Inside the Doomsday Machine", Burry was eventually portrayed by Christian Bale in the film version.
Burry's fund is also selling shares in several regional banks – it sold 150,000 shares of First Republic Bank (FRC) as well as Huntington Bank PacWest (PACW) and Western Alliance (WAL). In May, JPMorgan Chase acquired First Republic Bank (FRC). It is unclear whether these sales occurred before or after that acquisition.
In the second quarter, Burry also reversed course on Chinese stocks, selling his shares of JD.com (JD) and Alibaba (BABA).
It is estimated that about 6% of the company's stock portfolio is long, and in the third quarter of the year, he purchased shares of Expedia Group (EXPE), MGM Resorts (MGM), CVS (CVS) and Cigna (CI).
Burry also purchased Warner Bros. shares worth $4.7 million. An investment of $3.3 million was made in online second hand retailer The RealReal (TRR) by Discovery (WBD).
Michael Burry's bearish predictions, however, are often more attention-grabbing than his optimistic predictions.