cotland impress with 155-run win over France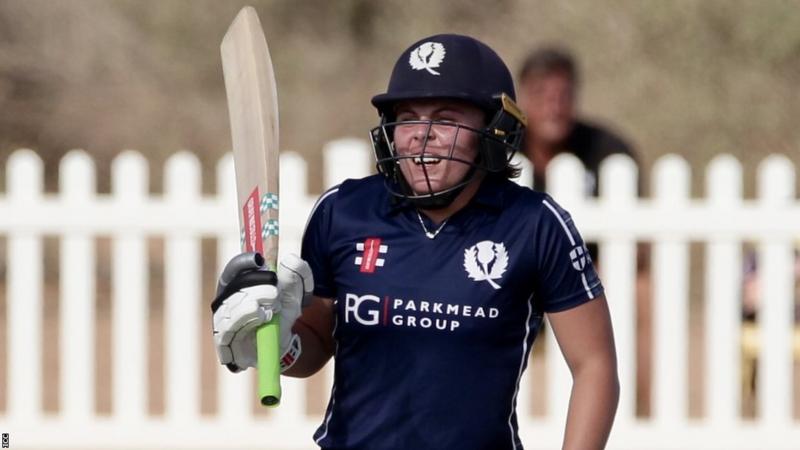 After defeating the Netherlands in Spain earlier in the group stage, the Scots secured their place in next year's intercontinental final qualifier on Monday.
Following on from Kathryn Bryce's 53 and Darcey Carter's 36, Ailsa Lister's unbeaten 68 helped the Scots to 204-4 before the French were quickly bowled out. With the ball, Prayanaz Chatterji took three wickets for only seven runs, and Carter took three for 14.
The match's player of the match was Lister, whose 36-ball innings included three sixes and five fours.
As a result of this victory, Scotland will likely top the qualifying group with a better run rate than the Dutch, who have already qualified ahead of their final game against Italy on Tuesday.
With six defeats, France finishes last.
Next year's main qualifier will feature Ireland, Sri Lanka, Thailand, United Arab Emirates, Vanautu, the winners of the Americas Qualifier, and two from the Africa Qualifier.