China cuts key interest rate as recovery falters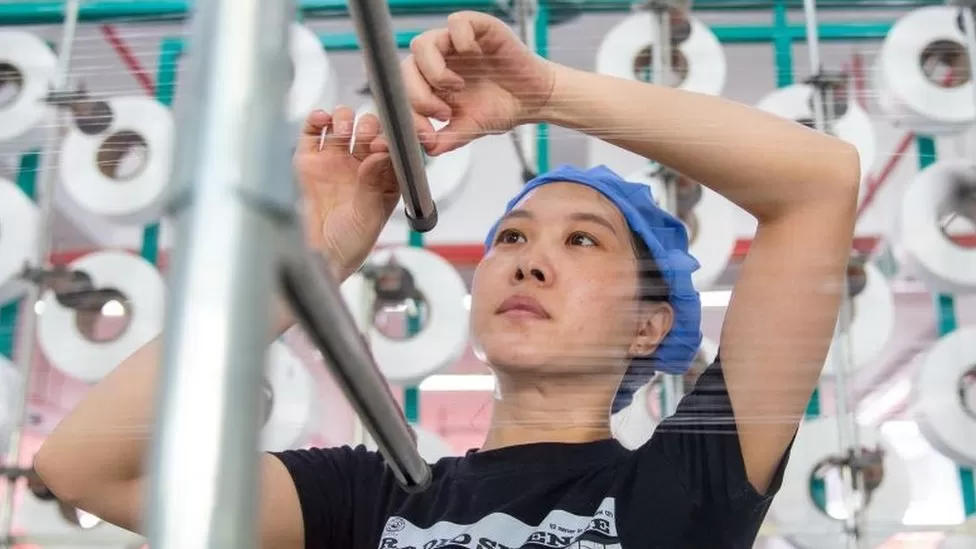 As the world's second-largest economy struggles to recover from the pandemic, China's central bank has cut one of its key interest rates.
PBOC lowered its one-year loan prime rate to 3.45% from 3.55%.
A property crisis, falling exports, and weak consumer spending have derailed the country's post-Covid recovery.
Other major economies have raised rates to combat high inflation, however.
In June, the PBOC cut its one-year rate – on which most of China's household and business loans are based.
According to Jun Bei Liu of Tribeca Investment Partners, the move is unlikely to have a major impact but shows the Chinese government is serious about reviving the economy.
A larger stimulus package is needed to boost confidence, which will lead to a boost in consumption and growth. Without it, the economy risks deflation, which will be harder to reverse.
It was also expected that the bank would lower its five-year loan prime rate, which is tied to mortgages in the country. In spite of this, it remained unchanged at 4.2%.
Last week, short- and medium-term rates were also cut.
"More rate cuts could be announced in conjunction with government spending, as well as targeted measures to assist the property market," said Catherine Yeung, Investment Director at Fidelity International.
Officials in Beijing will also consider the long-term implications of the policies while trying to restore confidence, she said.
In the aftermath of the pandemic, which caused much of the world to shut down, China's economy has faced several major challenges.
Real estate giant Evergrande filed for bankruptcy protection in the US last week, highlighting the serious problems in its property market.
A multibillion-dollar deal with creditors is still being negotiated by the heavily indebted company.
Another of the country's biggest property developers, Country Garden, warned this month that it could lose up to $7.6 billion (£6 billion) in the first half.
For the first time in more than two years, China slipped into deflation this week.
Last month, the official consumer price index, a measure of inflation, fell by 0.3%.
As a result of weaker global demand, China's imports and exports fell sharply in July.
In addition, Beijing has stopped releasing youth unemployment figures, which were seen by some as indicating a slowdown in the economy.
Over 20% of 16 to 24 year olds in urban areas were unemployed in June, a record high.