China floods: The families torn apart by 'huge, furious waves'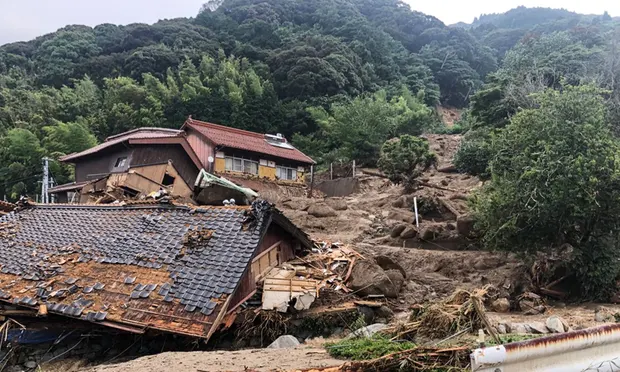 When Miao Chunyou, a ten-year-old girl from western Beijing, saw her mother disappear into a brown torrent, she screamed for her.
Incessant rains triggered floods that chased Miao and her family to the roof of a neighbor's house as strong currents ripped her from her father's grip.
Watching helplessly from a tree branch, her mother clung to the branch. She saw Miao for the last time that day. There have been more than 10 days since the couple heard from their daughter, but no news has been heard.
The quotes Miao's mother as saying, "It was like a scene from a movie." Miao's mother only gave her last name, Chang.
July saw a trio of typhoons from the Pacific Ocean, which exacerbated the seasonal monsoon rains in China. The country was inundated by two of the three typhoons, including super typhoon Doksuri, which churned slowly over large areas of north-west China for several days. During that week, the Chinese capital experienced its heaviest rainfall in 140 years.
The deluge has killed 62 people so far – 33 from Beijing and 29 from neighboring Hebei.
According to her mother, Miao was swallowed by water "as high as two adults standing on top of one another". Villagers in their 70s and 80s said they had never seen floods this large before."
It had been raining heavily until July 30, when it began to ease. While they believed the worst had passed, they stayed home, fearing they would be caught in mudslides if they went outside.
The following morning, however, "the rain came down heavily", Ms Chang said. Trying to pump out water that was rapidly filling the house, she and her husband tried to drain it. In a matter of minutes, flood water and mud smashed through the front wall of the house.