China suspends youth unemployment data after record high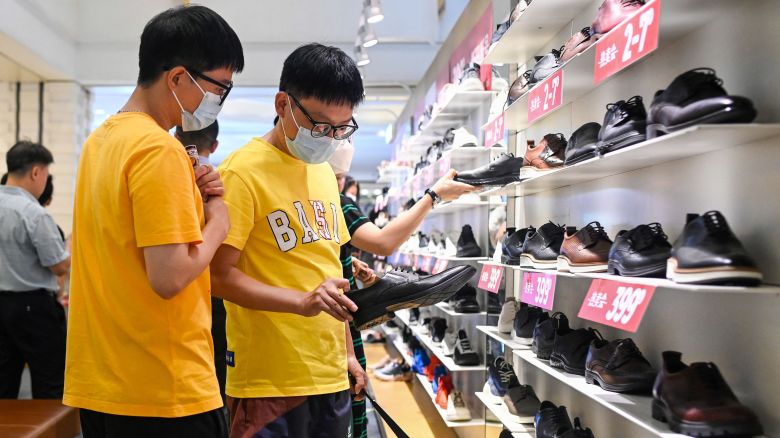 There are no longer any youth unemployment figures released by China, which were widely viewed as a key indicator of the country's slowing economy.
There has been a change in the world's second largest economy and its society, a government spokesman said.
Across urban areas in China, the jobless rate for 16-24 year olds hit a record high of more than 20% in June.
On Tuesday, the central bank also lowered borrowing costs to boost growth.
China's overall unemployment rate in July increased to 5.3%, according to official figures released on Tuesday.
The government also announced that it would temporarily suspend publishing youth unemployment data, but provided no timeline.
According to the National Bureau of Statistics, the method used to calculate unemployment among young people needs to be reconsidered.
Fu Linghui said at a news conference in Beijing that the economy and society are constantly changing. Statistical work needs to be continuously improved.
In his remarks, Mr Fu implied that the growth in the number of 16-24-year-old students had affected unemployment figures, but China has never counted those in education as unemployed.
In 2018, China began publishing statistics on youth unemployment. It does not, however, release data on the employment status of young people in rural areas.
Chinese social media platform Weibo immediately trended the suspension of publishing youth unemployment figures.
Among the users, one said, "Can you really solve problems by covering your mouth and closing your eyes? With flexible employment, slow employment, and independent employment, working just one hour does not make you unemployed. Don't take Bureau of Statistics statistics seriously."
The post said, "As long as I don't announce it, nobody is unemployed.".
The announcement comes as the country's economic recovery slows down post-pandemic.
Tuesday, the People's Bank of China unexpectedly cut interest rates for the second time in three months as part of its efforts to boost growth.
Moreover, China's property market is also causing major concerns about its economy.