Canada warns LGBT travellers of US risks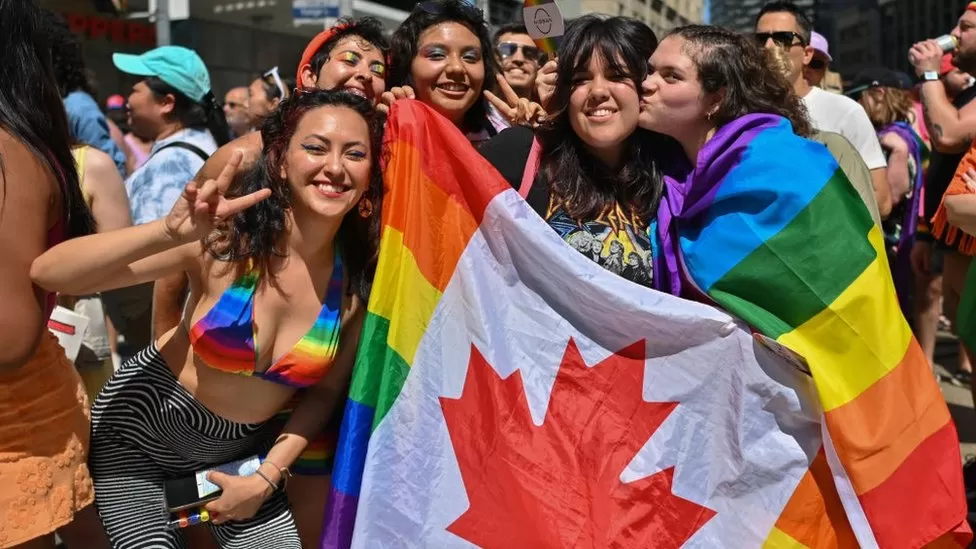 Protests against LGBT rights in the US increased 30-fold last year compared with 2017.
While Global Affairs Canada did not specify where they may be affected by state laws, they warned that some state laws may apply to them during their travels.
It is usually reserved for countries such as Uganda, Russia, or Egypt to receive such warnings.
On its US travel advice page, it advises, "Some states have enacted laws and policies that may affect 2SLGBTQI+ persons. Check relevant state and local laws."
In Canada, 2SLGBTQI+ refers to people who identify as two-spirit, lesbian, gay, bisexual, transgender, queer, questioning, or intersex.
Transgender people are targeted by laws in the United States, a spokesperson for Global Affairs Canada said.
According to CBC News, several states in the US have passed laws banning drag shows and restricting access to gender-affirming care for transgender people.
Earlier this year, Tennessee's governor signed laws banning drag performances in front of children and limiting transgender youth medical treatment.
The following month, Florida Governor Ron DeSantis signed legislation banning transgender medical treatments and drag shows for children, as well as limiting the use of pronouns in the classroom.
There have been hundreds of similar regulations proposed in conservative-run states across the country.
LGBT Americans are facing a state of emergency as states continue to target them with legislation, according to the Human Rights Campaign, the largest LGBT advocacy group in the US.
The mural in Florida dedicated to Irish journalist Lyra McKee, who died in 2019, was defaced with a swastika and anti-LGBT graffiti on Monday.
Deputy PM Chrystia Freeland told reporters in Atlantic Canada that the government employed experts "to monitor whether there are particular dangers to certain groups of Canadians" around the world.
When asked if she had discussed the change with the US government, she declined to comment.