Australia to hold historic Indigenous vote in October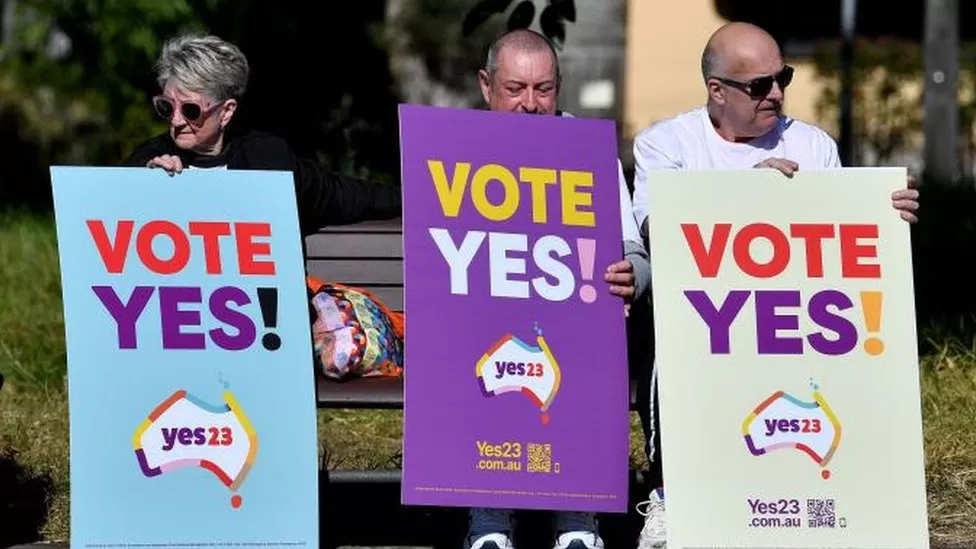 The vote if approved would recognize Aboriginal and Torres Strait Islander people in the country's constitution, and establish a permanent body for giving advice on laws.
Australians are fiercely debating the proposal.
In almost 50 years, there hasn't been a successful referendum in the country.
A majority of Australians must vote yes for it to succeed. It must also be supported by a majority of four of Australia's six states.
Parliament would then design and debate the composition, functions, and powers of the body, whose advice would not be binding.
During a rally in Adelaide, Prime Minister Anthony Albanese called the vote "a once-in-a-generation opportunity to bring our country together and to change it for the better".
A committee of Indigenous Australians, chosen by Indigenous Australians, would advise government on how to improve outcomes for Indigenous Australians.
You are being asked to say yes to an idea whose time has come, an invitation that comes directly from Aboriginal and Torres Strait Islander communities."
The Uluru Statement from the Heart recommended it in 2017. A statement drafted by 250 Indigenous leaders is considered the best – but not unanimous – call to action for reforms affecting First Nations Australians.
Advocates say the Voice is an important step towards reconciliation since Australia is the only Commonwealth country without a treaty with its Indigenous people.
There has long been a struggle to address the disproportionate disadvantage faced by Indigenous Australians across society.
The opposition leader Peter Dutton, an opponent of Voice, claims there is not enough detail behind the proposal and that it could racially divide Australians.
However, many No campaigners – including Mr Dutton – have been accused of spreading disinformation and race-baiting.
Their response has been to accuse the Yes campaign of elitism and dismissing valid concerns.
Advocates for mental health have warned that Indigenous people are being negatively affected by the intensity and tone of the debate.
A referendum on becoming a republic was last held in Australia in 1999.
Only eight of Australia's 44 referendums have been successful – the most recent was in 1977. Bipartisan support has been required for all of them.