Byju's: The unravelling of India's most valued start-up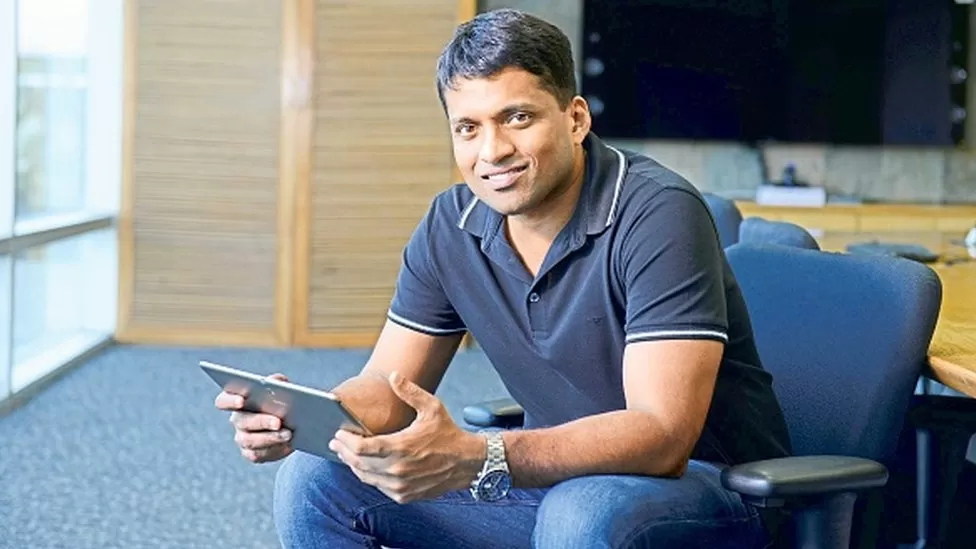 Byju's, once one of the world's most valuable edtech start-ups and a darling of investors during the Covid-19 pandemic, has seen its fortunes plummet after a series of operational and financial setbacks. This marks a necessary correction in the bull run of Indian start-ups, experts say.
Shriram Subramanian, who heads an independent corporate governance research and advisory firm, says Byju's has grown too fast too soon.
In 2015, Byju's launched its learning app. In 2018, the edtech company had 15 million subscribers and was valued at $1 billion.
As students sought online classes during lockdowns during the Covid-19 pandemic, it expanded substantially. However, in 2021, it lost $327m, which was 17 times greater than in 2020.
It has been an extraordinary unraveling for the edtech giant since then. As the company's largest investor and shareholder, Prosus NV, has slashed its valuation to $5.1bn from $22bn last year.
BBC inquiries went unanswered.
Subramanian predicted a downturn after the pandemic when students returned to school. Investors continued to put money into Byju's even as it grew. They did not see the signs that a downturn was coming."
According to Angel Investor Aniruddha Malpani, Byju has "paper fortunes".
A big gap exists between value and valuation, he said.
Due to its exponential growth during the pandemic, Byju's went on an acquisition spree in 2021, spending $2 billion on edtech start-ups such as WhiteHat Jr, Aakash, Toppr, Epic, and Great Learning.
In a short time, it became the most valuable start-up in India, surpassing Paytm.
In addition to Shah Rukh Khan and Lionel Messi, Byju's invested hundreds of millions in marketing. Indian cricket team and the 2022 FIFA World Cup were both sponsored by the company.
Parents have accused it of not delivering on its promises in recent months, coercing them into buying courses they couldn't afford and then failing to deliver on its promises. Customers were also said to be exploited by the firm through predatory practices.