Bre Tiesi drops jaw-dropping claim about Michael B. Jordan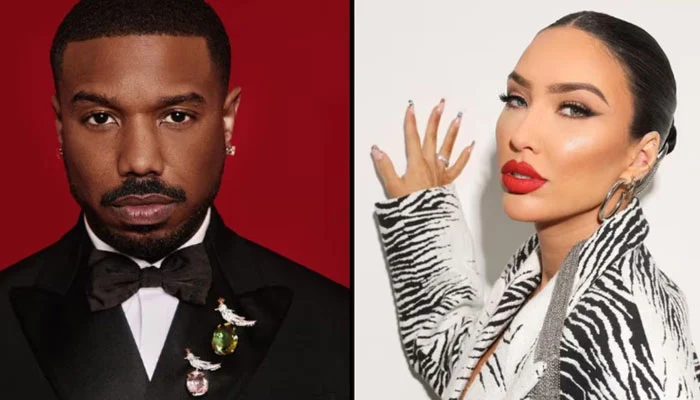 A new spicy accusation has been made by Bre Tiesi about Michael B. Jordan, continuing the controversy between the two.
The model was attached to a lie detector during Selling Sunset Season 7 while host Tan France asked a series of questions about her life.
The reunion host asked. "Is Michael B. Jordan a good bed partner? " the reunion host asked. "I kind of want to know for myself. He's my hall pass."
In response, the mother-of-one said, "I'm gonna get in so much trouble."
"Oh-ho-ho-ho-ho! " the 40-year-old screamed, followed by howls of laughter from the rest of the cast.
After the lie detector indicated Bre was telling the truth, the real shock came when the results came back positive.
The Next in Fashion star said, "NO! Oh no! He's no longer my hall pass." The California native replied, "I'm sorry, babe!"
Bre shared, "Shit!" as she returned to her seat. Several girls' dreams were crushed today," Tan added, "And some guys' as well."
When she claimed that she slept with the Marvel star earlier, the Netflix star stirred controversy.
To the shock of her castmates, she blurted out, "I've done that" on episode 7 of the reality show.