Brazil drought reveals ancient rock carvings of human faces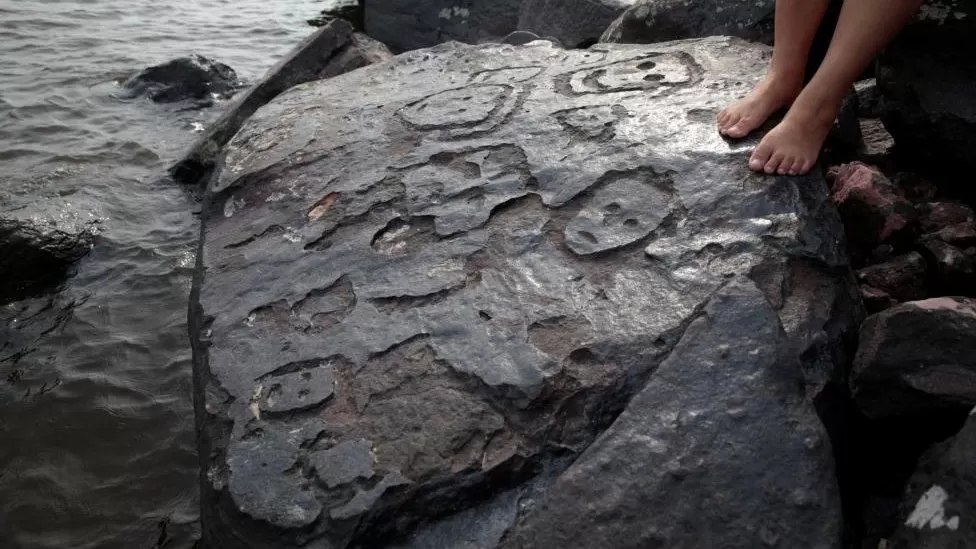 Human faces carved into rocks on the shore have become more visible as a result of a severe drought.
Archaeologists say they have found more carvings this time than during the previous drought.
The Rio Negro and Solimes rivers join the Amazon near Ponta das Lajes.
Local media reported that they were carved by pre-Columbian people in the area.
It's a precolonial site with evidence of occupation dating back 1,000 to 2,000 years, he said.
There is another rock that has grooves thought to have been used by indigenous people to sharpen their arrows.
Rio Negro's water level dropped to 13.63m (44.7 ft) in 2010.
The river level dropped below 13m for the first time on Sunday, and it dropped even further to 12.89m on Monday.
The Brazilian government attributes the drought to climate change and the El Nio weather phenomenon, which has caused rainfall in the northern Amazon to fall below historical averages and river levels to fall to near record lows.