Hurricane Otis Mexico troops tackle looting in devastated Acapulco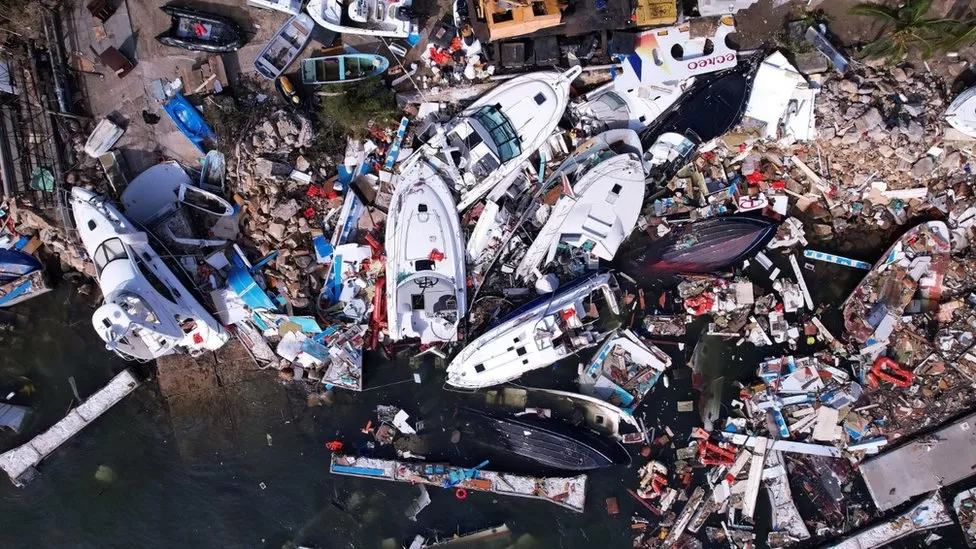 In the videos, people steal food and water from stores, while others leave shopping centers with expensive electronic items and clothing.
Hurricane Otis has killed 39 people in total.
With winds reaching 165mph (266 km/h), Otis made landfall on Wednesday. Within 12 hours, it had intensified from a tropical storm into a category five hurricane.
Acapulco was among the areas worst hit in Mexico, with 80% of the resort's hotels damaged and streets flooded.
According to the government, 39 people have died, including 29 men and 10 women. At least 10 people remain missing.
Looting has been documented on social media as food and water supplies run low in hard-hit neighbourhoods.
Acapulco's main road linking it to the rest of the country has only recently reopened, allowing essential goods to be delivered.
"We haven't received any help from the government, not even hope," Apolonio Maldonado said to Reuters, lifting his feet from the water.
In an attempt to discredit his government before next year's elections, President Andrés Manuel López Obrador has accused his political opponents of exaggerating the extent of the looting.