Australian woman charged with three murders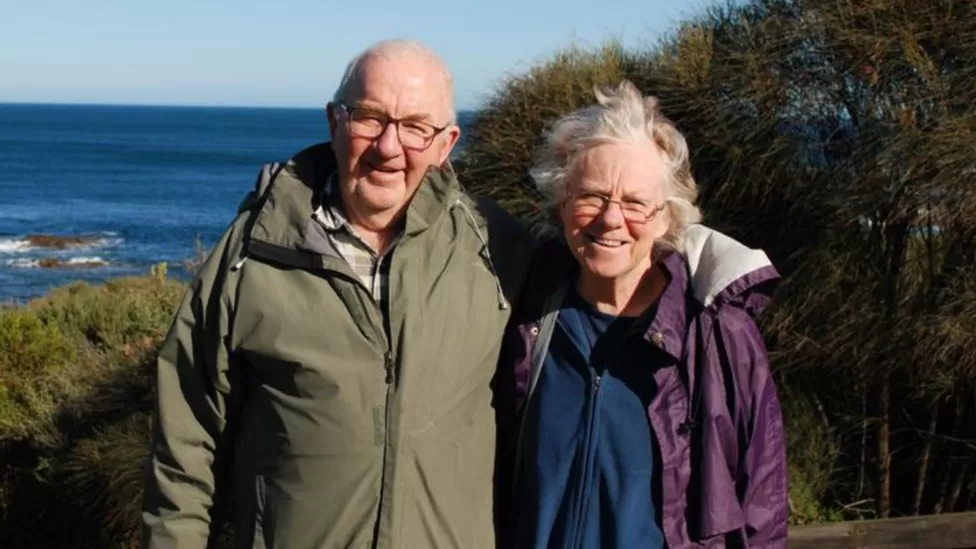 A woman in Australia has been charged with murder after three people died of mushroom poisoning.
Police have spent the day searching Erin Patterson's house east of Melbourne after she was arrested early Thursday morning.
The trio, which included Patterson's former in-laws, fell ill after she served the family lunch. The fourth person survived.
There is evidence that the victims consumed deathcap mushrooms, according to toxicology reports. As far as Ms Patterson is concerned, she is innocent.
On 29 July, she said she did not intentionally poison her guests at a lunch in Leongatha, a Victorian town.
A family lunch was also planned for Simon Patterson, but he was unable to attend due to a scheduling conflict.
Following the lunch, Erin Patterson and her two children appeared unharmed and were named as suspects by police.
It was reported on Thursday that Victoria police had taken Ms Patterson into custody.
During a press conference, Inspector Dean Thomas stressed the complexities of the case, describing it as a tragedy that may "reverberate for years".
In his opinion, there is no other investigation that has generated this level of media and public interest, not only in Victoria, but nationally and internationally.
Ms Patterson's ex-husband's parents, Gail and Don Patterson, attended the lunch along with her sister Heather Wilkinson and brother-in-law Ian Wilkinson.
Four people were taken to a hospital for violent illness on 30 July, police said.
Ms Wilkinson, 66, and the Patterson couple, both 70, died within days of each other. After two months of treatment, Mr. Wilkinson, 68, recovered after being hospitalized in a critical condition.