Donald Trump Jr's courtroom debut smiles and mispronunciation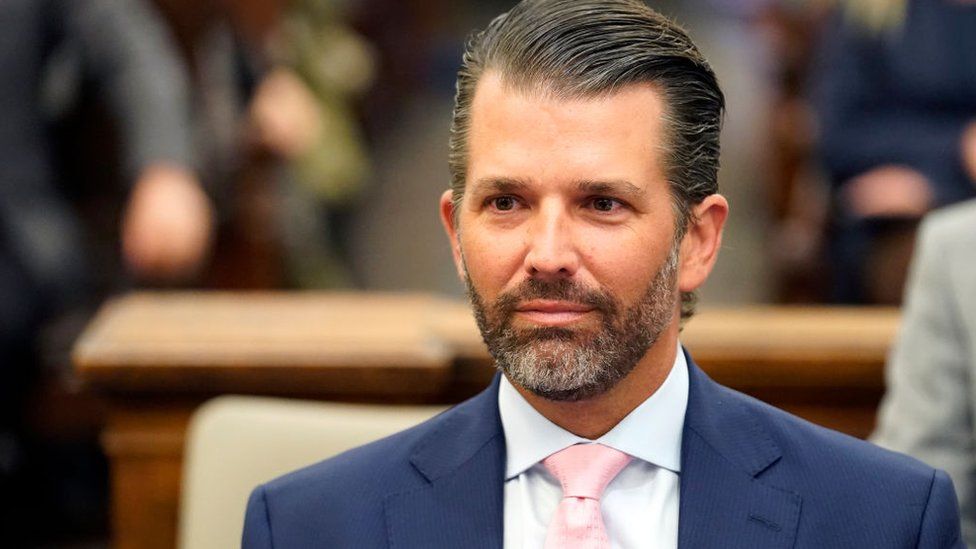 As a senior executive at the Trump Organization, he was testifying in a multimillion-dollar civil case that could result in the loss of a significant chunk of his family's business empire.
During the hour-long charm offensive that followed, Mr Trump Jr engaged with the judge lightheartedly while letting his attorneys handle the brawling.
He did not work on the financial statements at the center of the case during his testimony in New York, which lasted less than two hours.
A confident and relaxed appearance was evident on the witness stand by the eldest son of the former president. The judge smiled throughout the proceedings, even making the occasional joke and drawing laughter from the audience.
Trump Organization's business records have already been found to be falsified by the judge. The hearing will resolve other claims and potential penalties that, in a worst-case scenario, could see Mr Trump Jr lose the ability to do business in New York along with his father and brother Eric.
Despite this, Mr Trump Jr appeared unperturbed. In a dark blue suit and flamingo-pink tie, the Florida resident joked with the judge that he had "kept the New York pace".
Trump Jr laughed and said he didn't know.
Trump Jr joked that he only understood one pronunciation when Colleen Faherty of the attorney general's office posed her question.
Another time, Ms Faherty challenged the 45-year-old on his understanding of how businesses maintain accurate financial records. "I have no understanding," he replied, as part of his broader argument that he was not involved in the minutiae of the company's accounting as prosecutors allege.