Lagos traffic jams disappear. But this isn't good news for Nigeria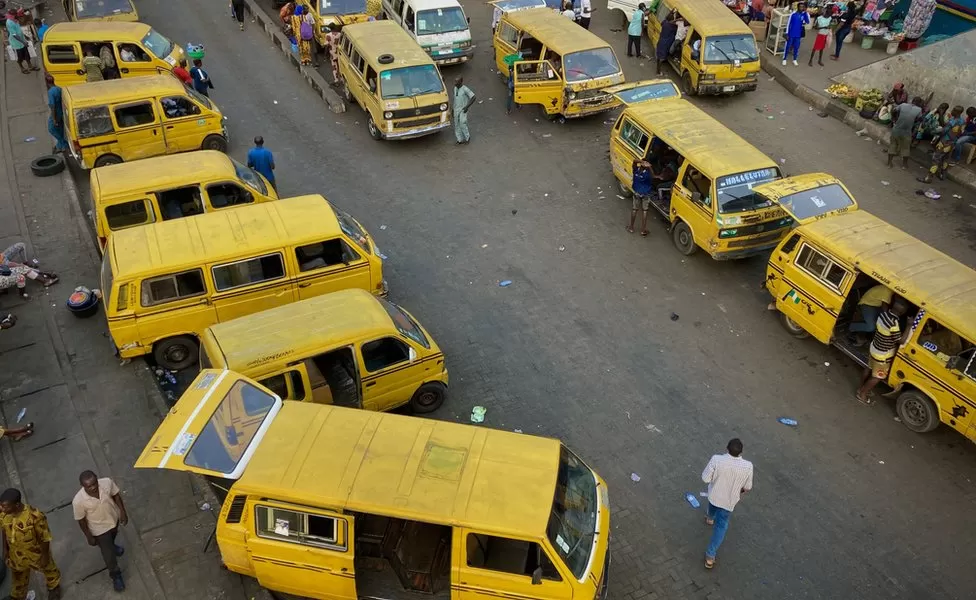 Fuel costs have tripled since June, driving up transport fares and forcing many employees to work from home once again.
There are a lot of private cars off the road. Some of the yellow, fume-belching buses, pride of the city's eternal hustle spirit, now idle at motor parks with fewer passengers.
Traffic jams that used to last miles have drastically reduced.
For once, this bustling city of 20 million people is quieter than usual.
Since President Bola Tinubu abruptly halted the supply of cheap fuel on his first day in office, Lagos has gained in tranquility but lost economically.
The oil-rich nation of Nigeria, he said, could no longer afford to subsidise petrol.
While many experts agree that Mr Tinubu ended currency restrictions that had been imposed by the previous government, it has resulted in a weakening of the local currency.
Nigeria's economy has been sent into a tailspin by rising fuel prices and a weak currency, and nowhere is this more apparent than in Lagos, a commercial hub that is a snapshot of the country's economy.
Many small businesses have closed, and some low-income earners who commute to Lagos Island's business districts from the suburbs of the mainland have stopped working.
By the end of the month, I was spending all my salary on transportation," a cleaner said, adding that she had been forced to resign.
Ikorodu is a congested part of Lagos state that is popular with low-income earners.
The 41km (25 miles) between Ikorodu and upmarket Victoria Island used to take two-three hours during rush hour. It can now be done in 45-50 minutes.