Amazon hires former Microsoft product chief for devices unit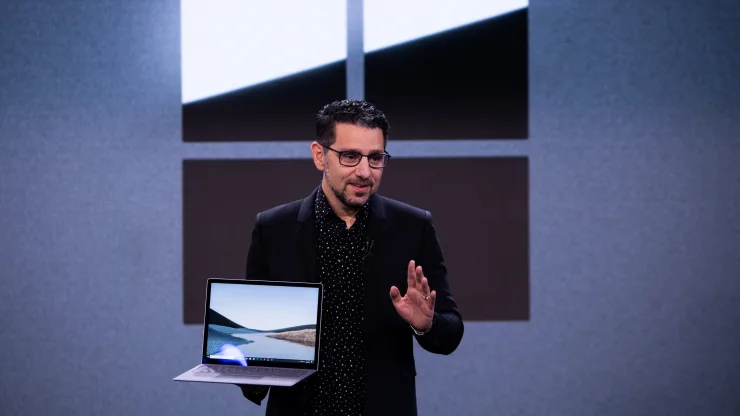 Panos Panay, former Microsoft product chief, will oversee Amazon's devices and services unit later this year.
As a result of Panay's appointment, longtime Amazon devices head Dave Limp will step down from his position in the coming months after more than 13 years with the company. Upon Panay's arrival at Amazon at the end of October, Limp will remain to assist with the transition. In addition to reporting directly to Amazon CEO Andy Jassy, Panay will also join the company's S-team, a tight-knit group of senior executives.
"Panos will be a great asset to our D&S organization going forward as a product builder and inventor with deep experience in hardware and integrated services," Jassy wrote.
Adding that Panos will be a great addition to this organization, Limp wrote in a separate memo that he's known Panos for years.
In addition to overseeing the Windows operating-system business, Panay was responsible for the Surface line of devices, most of which were Windows PCs. Microsoft announced earlier this month that Panay would leave the company after more than 20 years.
Amazon's devices and services division is in a precarious position at the time Panay joins. In order to reduce costs, Jassy has axed several of the company's less-proven bets, such as a video-calling device for kids and a sidewalk robot that roams. As a result of Amazon's largest job cuts in history, more than 27,000 employees were laid off from the unit.