Akshay Kumar helps Pankaj Tripathi protect son's future in 'OMG 2'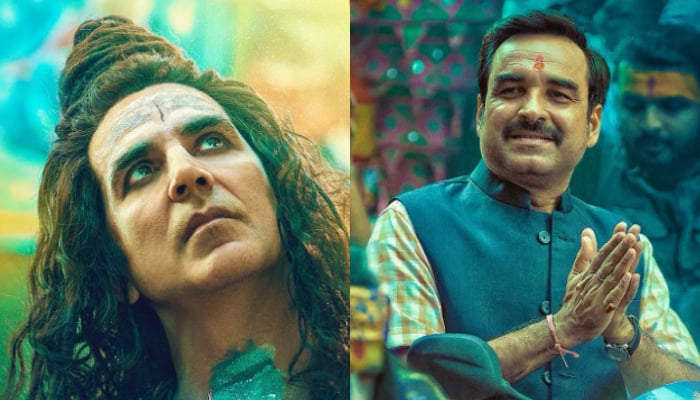 'OMG 2' trailer shows Akshay Kumar helping Pankaj Tripathi protect his son's future.
In OMG 2, Akshay Kumar will play the messenger of Lord Shiva, helping Pankaj Tripathi win a legal case.
The trailer opens with Pankaj portraying a true devotee of Lord Shiva. Unfortunately, he ends up fighting a challenging court case to save the future of his son. A lawyer representing Ludo is seen opposing him in court while Yami is playing the role of the lawyer.
The Here Pheri actor will stand by Pankaj during this difficult time and provide him with appropriate advice. With a touch of humour, OMG 2 will present a strong social message to the audience.
A censor board raised objections to the release of the trailer before it was released. As part of their demands, the makers were also asked to change Akshay's role from that of Lord Shiva to that of Lord Shiva's messenger.
Audiences have been largely impressed by the OMG 2 trailer. Leading actors are being praised for their acting, and they are being showered with love and blessings.
A fan wrote: "Three Things Give Me Goosebumps In OMG 2: 1- Akshay Kumar's Look 2- Pankaj Tripathi's Role 3- Cinematography & BGM."
Another wrote: "I never imagined Akshay Kumar could portray Lord Shivaa so well. It is clearly evident that he is dedicated and devoted to this role. Hats off to him and I can't wait for OmG 2 to premiere on the first day."
Pinkvilla reports that OMG 2 will be released in theaters on August 11.