AI: Zoom can now train its AI using some customer data, reports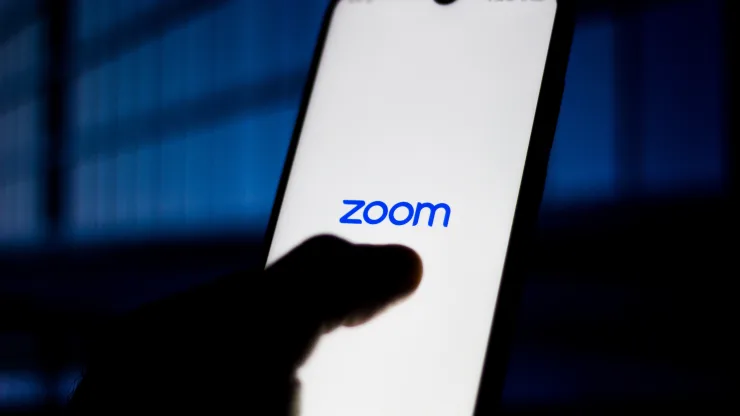 Zoom's AI can now be trained using some customer data, according to reports
Zoom's new terms of service establish its right to use some customer data to train its artificial intelligence.
Zoom clarified that "we do not use audio, video, or chat content to train our AI models without the consent of the customer."
Users are required to sign a consent form to allow Zoom to train its AI models using their customer content when enabling Zoom's generative AI features, released in June.
Recent changes to Zoom's terms of service allow it to train artificial intelligence models using some of your data.
The latest update to Zoom's terms of service focuses on software licensing, beta services, and compliance, but if you read beyond that, you'll see a key decision regarding its AI strategy. In the July 27 update, Zoom was granted the right to train and tune its AI, or machine-learning models, using some aspects of customer data.
Zoom can now train its AI using "service-generated data" including information on product usage, telemetry, diagnostics, and similar content it collects. Despite its lack of opt-out options, it does not allow users to unsubscribe.
Zoom's new terms are a measured step toward its own AI ambitions, even though this isn't an uncommon data category used by companies for these purposes.
The update comes amid growing debate over how much data should be used for AI training, regardless of how aggregated or anonymized it may be. OpenAI's ChatGPT, Google's Bard, and Microsoft's Bing, as well as image-generation tools like Midjourney and Stable Diffusion, are trained on swaths of internet text. In recent months, lawsuits have appeared across the generative AI sector from authors or artists who claim their own work is reflected in the output of AI tools.
To the extent and in the manner permitted by applicable law, Zoom may access, use, collect, modify, distribute, process, share, maintain, and store Service Generated Data for any purpose, including for the purpose of "machine learning or artificial intelligence (including for the purpose of training and tuning algorithms and models)," Zoom's terms state.
This category does not appear to include customer content such as messages, files, and documents. Zoom clarified in a follow-up blog post that "for AI, we do not use audio, video, or chat content without customer consent." The key phrase is "without customer consent."
Two new generative AI features were introduced by Zoom in June — a meeting summary tool and a tool for composing chat messages — on a trial basis. Customers can decide whether or not to use them. When a user enables these features, Zoom asks them to sign a consent form giving Zoom permission to use their individual data to train its AI models.
Zoom writes in the blog post that it uses your content only to improve these AI services' performance and accuracy.