AI summit: Education will blunt AI risk to jobs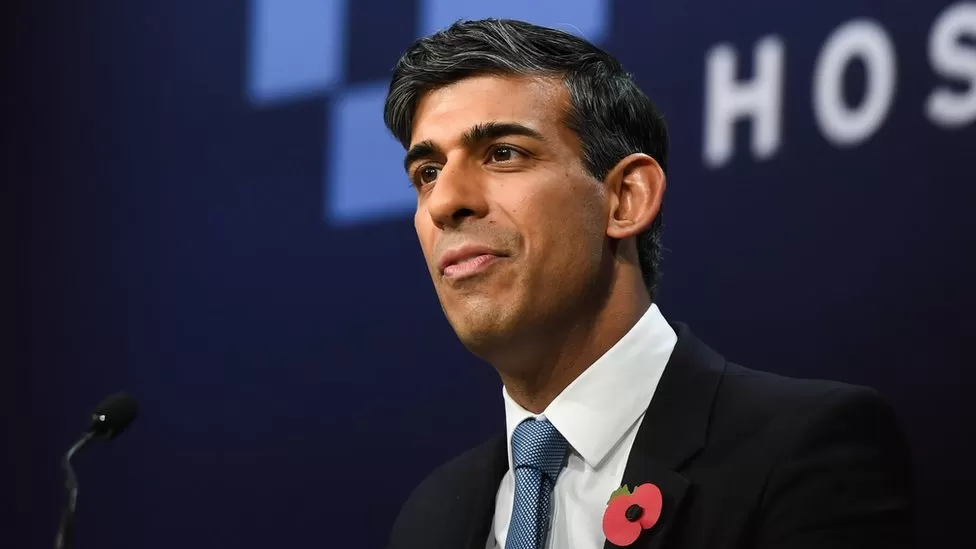 According to Rishi Sunak, people shouldn't be worried about Artificial Intelligence impacting their jobs due to education reforms.
Following the UK's first AI safety summit, the prime minister said the technology would benefit the economy in the long run.
It is important to think of new tools as a "co-pilot" to help employees at work, rather than a replacement.
A government's job should be to improve training, he told reporters.
According to Sunak, there is "anxiety" about the impact new AI tools may have on the workplace, but they will actually enhance productivity over time.
Rather than seeing AI as something that is going to replace someone's job, we should see it as a tool that is going to enable people to do their jobs faster, better, and more efficiently."
"My job, and the government's job, is to ensure that our education system is world-class," he said.
This is my answer in a nutshell, and that's why I don't want people to worry, because we're building a world-class education system."
Sunak cited his recently-announced plan to introduce a new qualification for all school leavers in England, including some English and mathematics.
Furthermore, he suggested improving technical training and boosting adult education would help the UK "reap the benefits of AI economically".
Twenty-eight countries, including the US and China, along with tech titans and academics, attended the two-day summit on AI safety.
The trade unions, which complained about not being represented at the event, call for stronger measures to protect jobs as AI technology advances.