AI and sound – helping firms build their own 'sonic identity'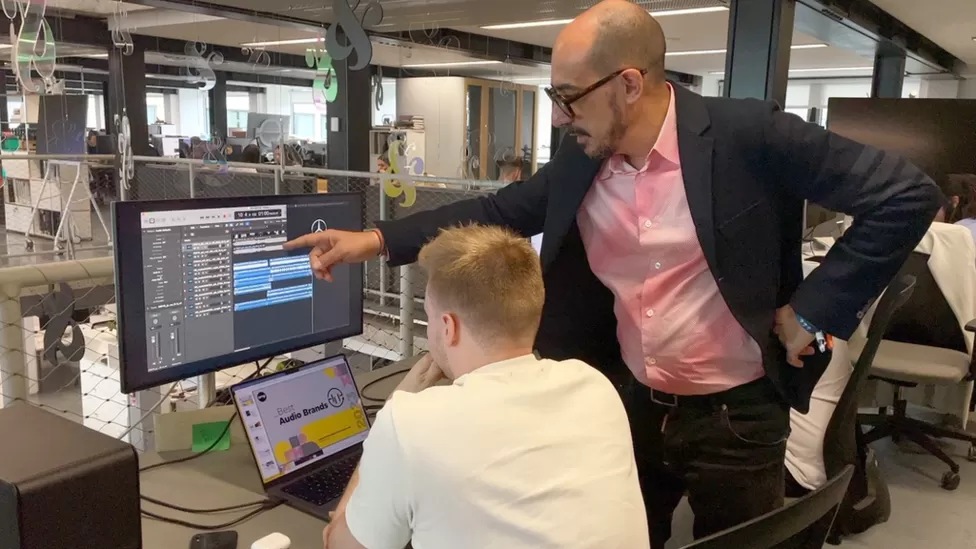 Today, we are bombarded with fast-paced imagery, whether it's social media videos or digital billboards in city centers. Michele Arnese, an advertising entrepreneur, says there has also been an explosion in sound. In his opinion, brands can only compete by utilizing artificial intelligence (AI).
The sound of a brand is becoming more and more like liquid, says Arnese. It takes shape according to the customer's experience everywhere."
In an increasingly digitally connected, fast-paced world, he argues, only AI can shape-shift sound this way.
In 2009, Arnese founded the AI-powered music company Amp in Munich. The company was recently acquired by Landor & Fitch, part of the WPP advertising group.
For companies, Amp generates all kinds of sounds, from small bursts of noise when an app launches, to the sound of a bank card transaction completing, to longer compositions for podcasts and social media videos. The "sonic identity" of a brand is what he refers to.
Many examples of what AI can do have appeared on the internet recently, including reimagined films (Harry Potter with muscle-bound characters), new music sung by deceased artists like Amy Winehouse or Kurt Cobain, and radical architectural designs.
How can AI be used in advertising to enhance sound quality?
Arnese, whose company is one of the leaders in the field, reassures that humans still play a vital role in the process. His in-house composers start by creating the "Sonic DNA" of the brand, which might last about 90 seconds.