Zelensky held meeting with Wall Street CEOs and business leaders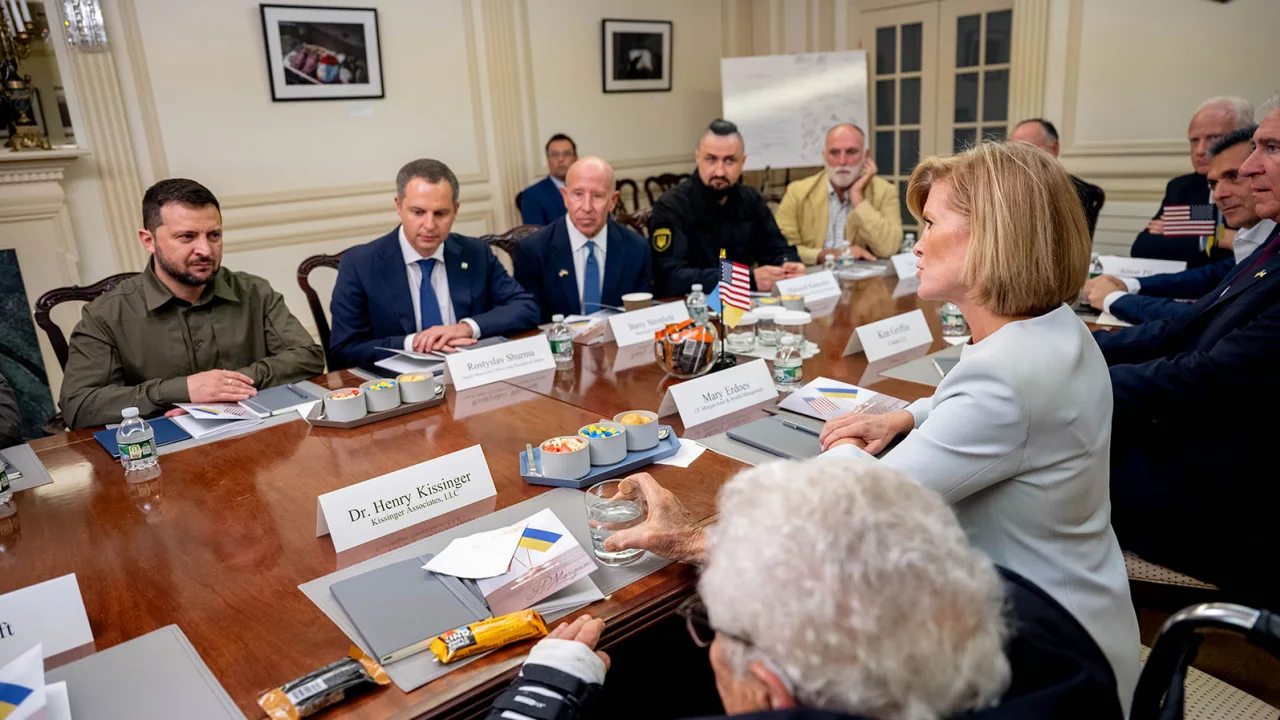 Ukrainian President Volodymyr Zelensky met Wednesday evening in Manhattan with Wall Street CEOs and business power players to discuss efforts to rebuild his war-torn country and its economy, a person familiar with the matter told.
According to the source, the roundtable included former Google CEO Eric Schmidt, billionaire Mike Bloomberg, New England Patriots owner Robert Kraft, hedge fund billionaire Bill Ackman, former US Secretary of State Henry Kissinger, and billionaire Barry Sternlicht.
A day after Zelensky's dramatic UN speech, in which he called for global unity in the face of Russian aggression, the meeting was held.
In a meeting with US President Joe Biden, Zelensky will visit the White House on Thursday.
During Wednesday's meeting in midtown Manhattan, participants discussed ways to support and invest in Ukraine's reconstruction, a source said.
Fox Business reported that the meeting was productive and lasted longer than expected, although it wasn't immediately clear whether the business leaders made any commitments.
A delegation from JPMorgan was sent to Kyiv in February to brief Zelensky on options for stabilizing Ukraine's battered economy and gaining access to capital for reconstruction. A memorandum of understanding was signed between Ukrainian officials and JPMorgan to help develop a roadmap for reconstruction.
JPMorgan Asset & Wealth Management CEO Mary Callahan Erdoes, Workplace CEO Vince LaPadula, and JPMorgan Alternative Investments head Anton Pil hosted the meeting on Thursday evening.
The source said JPMorgan CEO Jamie Dimon was not at the meeting because he was traveling.