Zambia's ex-leader goes to court over alleged travel ban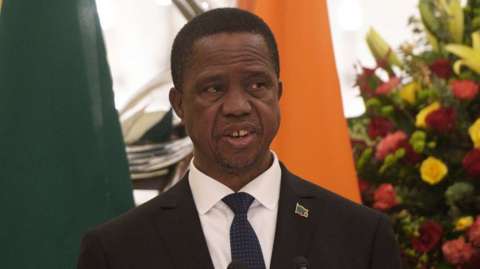 Lungu was invited to attend a world peace conference, but was ejected from the plane due to government clearance issues when he was about to depart.
Currently, Mr Lungu is seeking a judicial review of the government's decision to prevent him from traveling to South Korea in the Lusaka High Court.
Patriotic Front (PF) has condemned the government's alleged action.
According to PF spokesperson Emmanuel Mwamba, he is not required to inform governments if he is invited and the trip is paid for or if he pays for his own trip and that of his entourage.
Mwamba had sought permission from the cabinet office to travel for a medical trip earlier, but was denied.
He said those actions violated his fundamental rights and had no place in a true democracy.
In 2021, Hakainde Hichilema defeated Mr Lungu.
It is widely believed he is considering a comeback and might run in 2026 despite announcing his retirement from active politics afterward.