Young volunteers answer desperate calls for help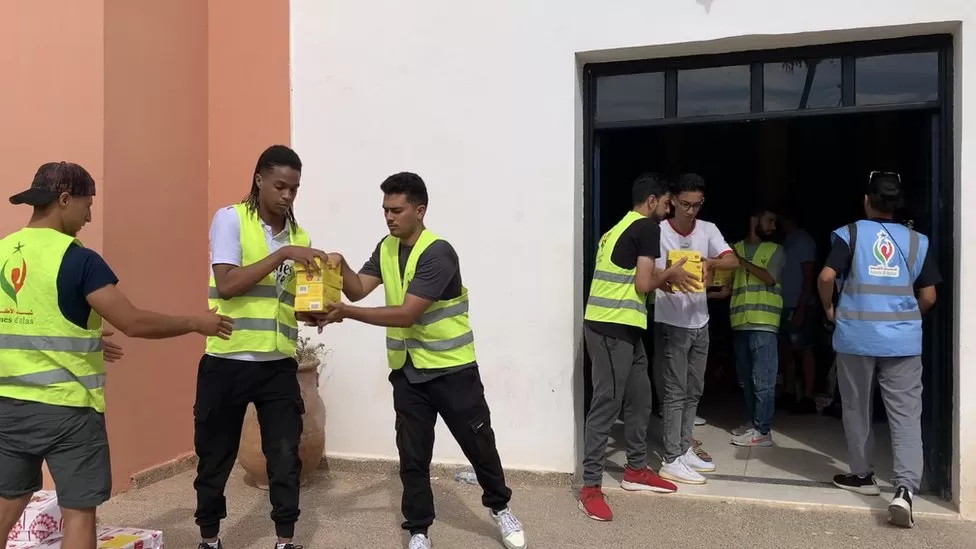 Moroccan youth are driving the country's desperate relief efforts. Social media has been used by volunteers in Taroudant's youth center to respond to calls for assistance.
The hundreds of communities without the most basic items are now being provided with aid by activists with rapidly growing numbers of followers.
Across the Atlas mountains, milk, nappies, jam, and bedding are all being passed along human chains and loaded onto trucks. Supplies are getting to those in need faster through grassroots efforts than official assistance in many areas.
A lot of people would die if we didn't act so quickly," says 21-year-old Ilyas as he seals another box.
Some countries, including France and Germany, have criticised the Moroccan government for rejecting assistance.
Despite this, Amina, who has come from the city of Inezgane with her sister Nassib, tells us that she respects the decision.
'Our country knows what it's doing. If we need help, we'll ask for it. The government knows more,' she says.
In the midst of donations flooding in, the biggest challenge is organizing the aid and getting it out of the city as quickly as possible.
Truck engines rev across the city of Taroudant as they set off for the mountains.
Each mission's exact destination is often determined at the last minute based on the nature of the calls for assistance. Places that have not yet received aid are given top priority.