World equities sink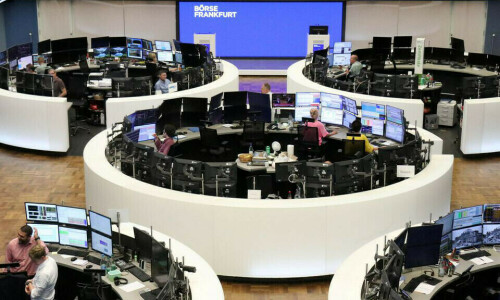 The stock market tumbled on Thursday as investors fretted over the prospect of more US interest-rate hikes.
At midday, the Dow Jones Industrial Average fell 1.3%.
With the prospect of more rate hikes, government bond yields rose as European markets closed 2.2 percent lower in London, 2.6 percent lower in Frankfurt, and 3.1 percent lower in Paris.
Losses in Hong Kong led Asian losses, falling by 3 percent.
Federal Reserve minutes released Wednesday from the last interest-rate meeting weighed heavily on stocks, indicating that more hikes will be made to bring inflation down.
Risk sentiment has been weighed down by fears that the Fed's future rate hikes could tip the economy into recession.