Women's World Cup 2023 team guides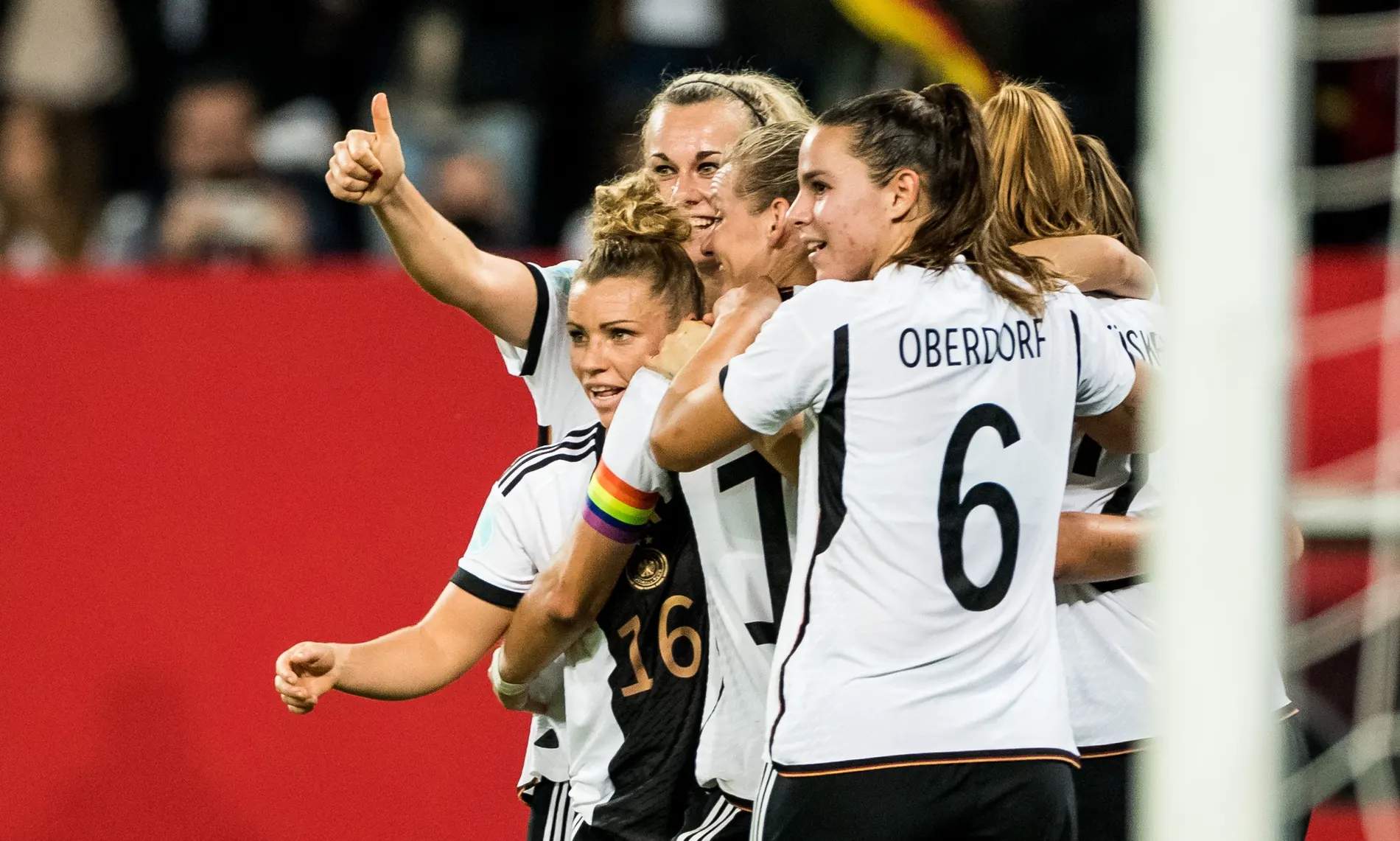 Germany, runner-up at the European Championship, is riding the crest of a wave and expects to go all the way this year
Germany's football self-image has returned after a short absence. The Germans were no longer considered favorites after losing in the quarterfinals of the 2017 European Championship and the 2019 World Cup – but that changed at Euro 2022.
Bayern Munich released their five selected players three days later than originally planned before this summer's training camp. Martina Voss-Tecklenburg admitted that Germany did not always impress in the warm-up matches. However, the national coach is not concerned – probably because the situation was similar before last summer's European Championship. Since I have great confidence in our players, I'm still relatively relaxed."
During last year's Euros, German fans got carried away when they reached the final and nearly won. On ARD, almost 18 million people watched the final – fewer people watched the group stage matches last year. According to captain Alexandra Popp, the team was aware of the euphoria they had sparked at the Euros. Furthermore, we know that we have to confirm that at the World Cup at the very least."
Though she says she wants the team to be able to adapt, Voss-Tecklenburg is likely to stick with her preferred 4-3-3 formation. In contrast to Hansi Flick, she has proven that she can identify an XI that works well together. The versatile Bayern player Giulia Gwinn was not included in her World Cup squad despite already training after her second cruciate ligament injury and hoping to be ready.
What is the Germans' goal? The first goal is to top what looks like a winnable group. It is likely that they will face a tough opponent in the round of 16: France or Brazil. No matter who they play, it is a relief that the World Cup matches can be viewed in Germany. Fifa wanted more money from German television networks ARD and ZDF, who replied they had already made their best and final offer. DFB president Bernd Neuendorf and interior minister Nancy Faeser mediated before the deal was reached.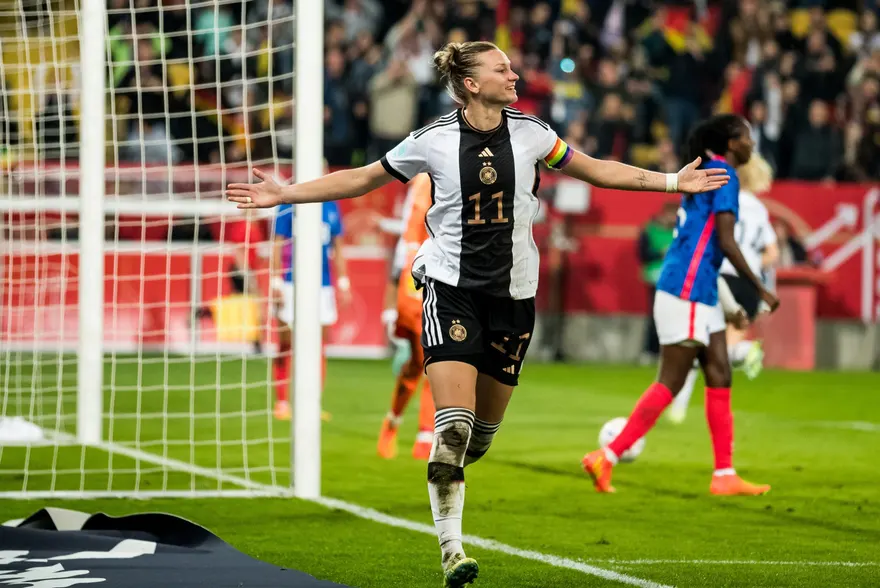 There is no doubt that Alexandra Popp is the most popular player in the German squad. She has a sense of humor that contributes to this. Popp, an honest worker, is always willing to go the extra mile. It is also important not to underestimate the 32-year-old's footballing abilities. Her goals are often hard to explain. Popp scored in every European Championship match until the final – in which she was injured. When she became the top scorer for the first time in the Bundesliga, she said: "I would have swapped the championship trophy for the goalscoring trophy." Popp may play in midfield, as she typically does for Wolfsburg, rather than up front.
One of the world's best midfielders, Lena Oberdorf, is 21 years old and plays for the German team. A 22-year-old left winger, Klara Bühl, also plays for the team. The same could be said for Jule Brand. Many consider Brand to be Germany's greatest offensive talent. There is no doubt that she has special skills with her great technique and dribbling ability. Her big breakthrough is really all we are waiting for. In the last Bundesliga season, she scored only three goals; she lacks consistency and determination. Her breakthrough moment may come at the World Cup.