Why South Sudan and Cape Verde can shine.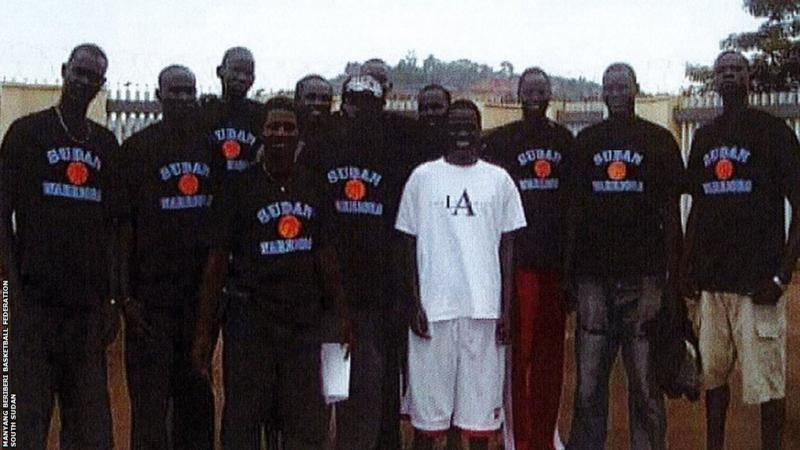 It marks a momentous occasion in both South Sudanese and Cape Verdean sporting history as both countries debut at the event in 2023.
In the Fiba rankings, Cape Verde is the 64th-placed qualifier. Only Egypt is outside the top 50, two spots above South Sudan.
However, neither nation will settle for making up the numbers in the course of making history. During their first qualification campaign, South Sudan were unbeaten, while Cape Verde were AfroBasket semifinalists and featured one of the EuroLeague's best players, Edy Tavares. 'I knew we'd succeed'
South Sudan's sensational qualifying run concluded three years after the end of a six-year civil war that left 400,000 dead and displaced millions.
More than 20 years of guerrilla warfare led to the independence of the world's youngest nation in 2011. In Sudan, civil wars lasted from 1955 to 1972 and 1983 to 2005.
In spite of the challenges of war at home and the difficulties faced in new countries, numerous citizens became refugees around the world.
Political unrest restricted the activities and success of Sudanese basketball teams during the 1960s and 1970s, but Manute Bol, whose son later played for the Oregon Ducks, became the first African to be drafted by the NBA, joining the Washington Wizards in 1985 and becoming a national icon.
In that year, Luol Deng was born, a future two-time NBA All-Star. When Deng moved to the US via the UK as a child, he ranked only behind LeBron James as a high school basketball player, then played for the Chicago Bulls for the first ten years of his NBA career.