Why Donald Trumps children will testify in his civil fraud trial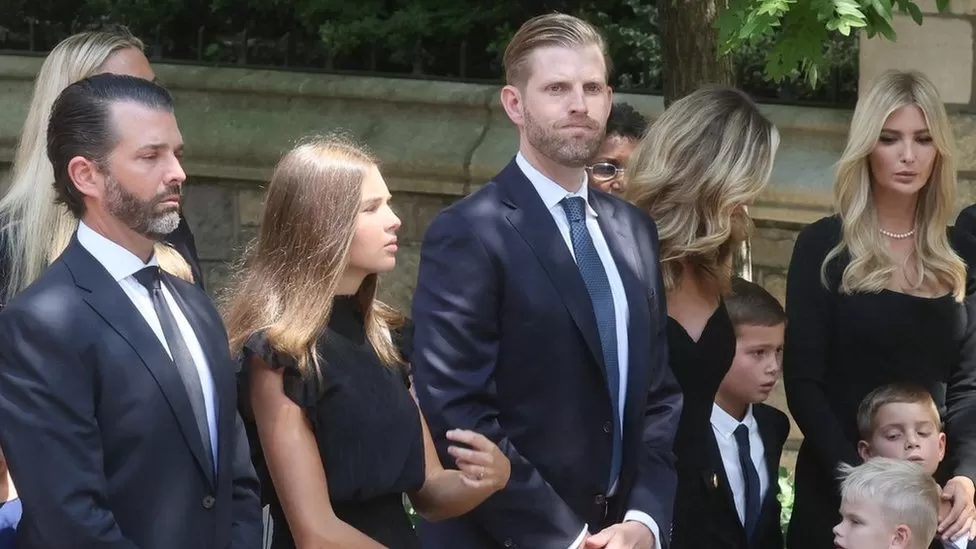 All three of Donald Trump Jr., Eric Trump, and Ivanka Trump are expected to testify.
Co-defendants in the case are Mr Trump's sons, who are senior Trump Organization executives. They all deny wrongdoing.
The former president is accused of inflating the value of his properties in a $250 million (£206 million) fraud trial brought by New York Attorney General Letitia James.
The judge overseeing the case previously ruled that Mr Trump regularly lied on his financial statements and exaggerated his net worth by billions of dollars. According to the judge's ruling, Mr Trump was able to obtain favourable loan rates and lower insurance premiums due to the overvaluation.
This case will determine penalties and whether the defendants broke any state laws in New York. The first witness will be Donald Trump Jr., and the second witness will be Eric Trump.
On Monday, 6 November, their father is scheduled to testify.
Ivanka Trump's lawyers sought to quash a subpoena summoning her to testify. However, the judge ruled she must appear, and she will be questioned on Wednesday 8 November. During their father's presidency, Donald Trump Jr. and Eric Trump served as surrogates for their father, but they also ran the Trump Organization.
They are both named defendants in the case and hold executive vice-president positions at their father's business.
As a result of their titles, the two sons were "intimately involved in the operation of the Trump Organization's business", the New York Attorney General argued in court.
The prosecution stated that the defendants knew the true financial performance of the company.