Cornell student held over threats to Jewish classmates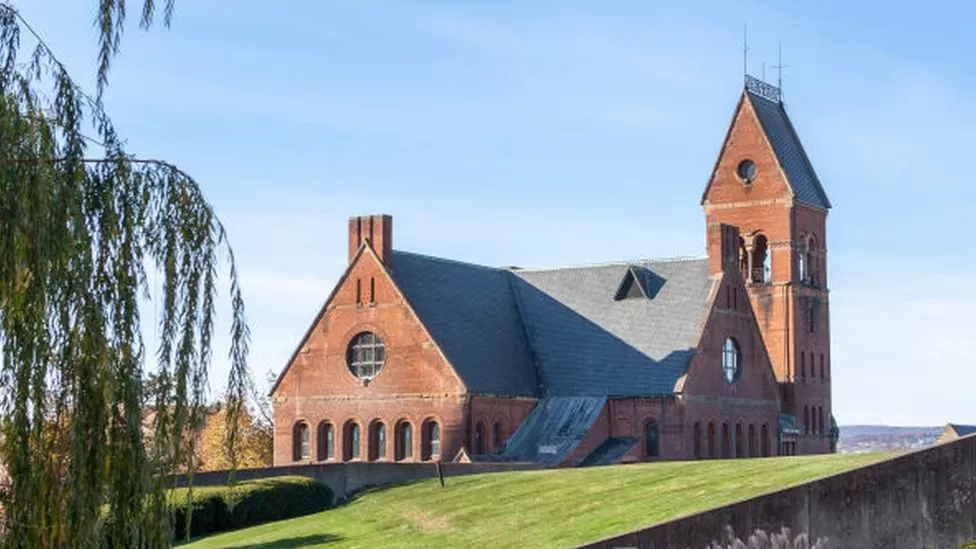 User "hamas" threatened to shoot Jewish students at the prestigious university in a series of posts to a website called Greekrank.
The 21-year-old Dai is in his third year at the university.
According to police, he threatened to bring a gun to campus and rape Jewish women and "behead any Jewish babies".
Using interstate communications, Mr Dai allegedly posted threats to kill or injure another.
It is punishable by up to five years in prison. On Wednesday, he will appear in court in Syracuse.
According to officials, he posted that he planned to attack a kosher cafeteria at Cornell University, close to the Cornell Jewish Center.
In a message to the Cornell community on Monday, Governor Kathy Hochul vowed to combat hate and bias wherever it arises. Several antisemitic comments were left on the website Greekrank, according to the Cornell Daily Sun.
Several campuses use the platform, which is not affiliated with the university but is used by many of its students.
"If I see another Jew" was the title of a post by a commentator named "hamas".
Jewish men, women, and babies were threatened with violence, stalking, and rape in the post.
A user threatened to kill Jews on campus with a gun.
Cornell Center for Jewish Living co-president Molly Goldstein told CNN: "Jewish students on campus are unbelievably terrified right now.
It never occurred to me that this would happen on the campus of my university."
Cornell's Jewish community is facing threats amid rising antisemitic incidents nationwide.