We've got a decision to make Australia strong comeback in Ashes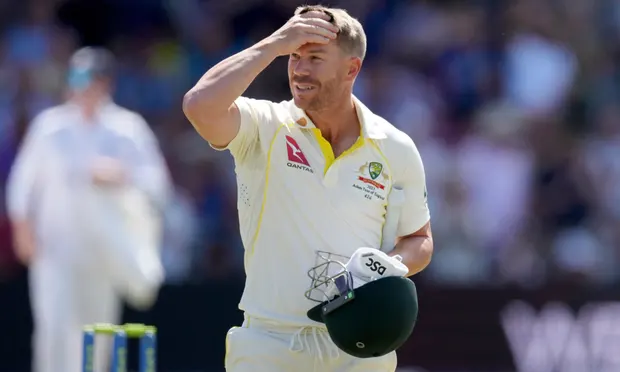 The Australia men's head coach, Andrew McDonald, has said that all options are on the table when it comes to selection for the fourth Ashes Test in Manchester – however, he wants to give his team a rest after a busy few weeks starting with winning the World Test Championship final.
Australia's players will spread across the UK and Europe for a few days of rest and recreation: tennis enthusiast Steve Smith heads to Wimbledon, a group of golfers to Scotland, and other destinations include Bristol's live music scene, the rolling hills of the Cotswolds, and Paris, Amsterdam, and Spain's continental lights. From July 14 to 16, they will be returning to camp.
As a result of the break, Josh Hazlewood is all but guaranteed to return to the bowling lineup, while Scott Boland is likely to make way, while McDonald believes Marnus Labuschagne's unconverted starts demonstrate his skills.
After Mitchell Marsh scored a dominant century while filling in for the temporarily injured Cameron Green, there is the question of whether he could be used as a makeshift opener in place of David Warner. The possibility has not been ruled out. "Marsh played well down the middle order. We haven't discussed opening in English conditions yet. But we do have some time left before the next Test," McDonald said.
"It's also important to consider what the opening partnership has done across the six innings, and there have been three 50-plus partnerships. In some ways, it's done well so far in this series, despite not performing up to its level [in the third Test].
For now, Marsh is more likely to retain the No 6 spot over Green in a team that tends to minimize change. "[He] showed great intent, was positive, and played well with the short ball. There are a lot of positives to be found about how he matches up against England. He was also impressive with the ball, and he's done that before in England, so that's nothing new.
"There's no straightforward answer to that question. As well as Cameron Green, we've got a decision to make regarding his all-round capabilities for the team.
Even though Todd Murphy bowled only 9.3 overs in the Headingley Test to buy one wicket while Ben Stokes was hitting every ball for six, squeezing out the spinner would not be considered. Despite Murphy's peripheral role being attributed to conditions and the brevity of both England innings, Old Trafford has a more notable history of bringing spinners into the fray.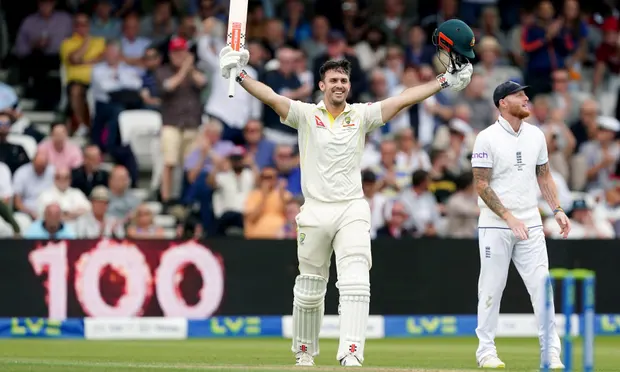 Iaddition to having a balanced attack, McDonald said that you can take pace out of the game by having a balanced attack. "Without the ability to turn to a spinner, you become one-dimensional – whether with right-arm bowlers or pace bowlers in general. In my opinion, that leaves you short at times, and England played a very aggressive side here with Moeen [Ali] at seven and four quicks, but they value spinners as well in order to change the pace of the game. Our team likes to have a spinner in the team at the moment, but we'll have to assess that."
It's likely that Australia's tendency to bowl short balls with catchers out on the fence will continue despite the game-changing counterattack that England's lower order employed in first innings. "The short ball has been used more often than I've ever seen before in this series, and with the short ball comes the risk of runs," McDonald said. It is still my opinion that this is a strategy that will be used throughout the series."
It is the captain's prerogative to decide when exactly to turn to that plan, but the coaching staff have plenty of input as well. It's pretty regular on and off the ground. Pat encourages us to communicate with him out there, and vice versa. As a result, I think it's all hands on deck to read where the game might go and what tactics might be used. The majority of our plans are set in the morning, and then we go from there once we receive new information."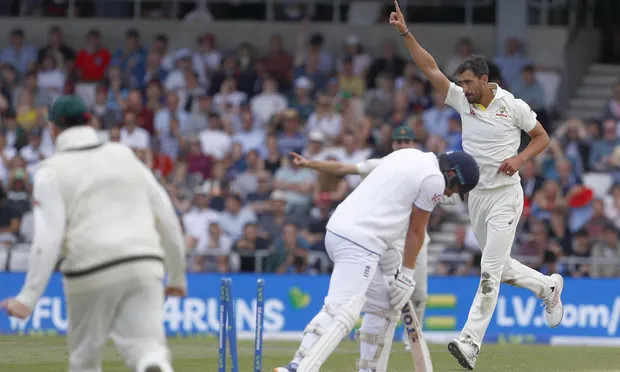 A casual observer would be tempted to dismiss the bowling as nothing special after seeing Bairstow chop on, Stokes gloving down the leg side, and Brook topedging a slog. However, they do not occur in a vacuum. In other words, it is the quality of deliveries around them, ones that swing in at speed or leave the bat in the channel, that can result in dismissals, in which players chase runs when they sense an opportunity.
Balls that appear innocuous can make mistakes due to the combination of speed, movement, and unpredictable bounce. It's also worth mentioning what happens when Starc gets it right. Duckett and Ali have both received a new wobble-seam delivery that Starc has been developing. An angle at leg stump before decking back into a lefthander, full, fast, and angled. As Duckett's pad got in the way, Moeen couldn't even manage that.
The game at Old Trafford will be played by Starc, but other things will need to be changed. This match was effectively lost to Australia at a couple of points before it was finally lost at the end of the fourth day. The first was when Mark Wood amputated their batting tail on day one, with the last six wickets falling for 23 runs in no time. Despite his short bursts of extreme speed, they will need to find a way to deal with him.
The second was when England's own tail was wagging furiously, led by Wood. Despite being 70 runs behind when Wood came to the crease, he thrashed 24 from eight balls, along with Stokes and Broad, to help narrow the gap between the teams to 26 runs. Wood hit 16 more after Brook was out in the fourth innings. In total, he scored 40 runs from 16 balls.