WATCH: Usman Khawaja subjected to abuse in Lord's long room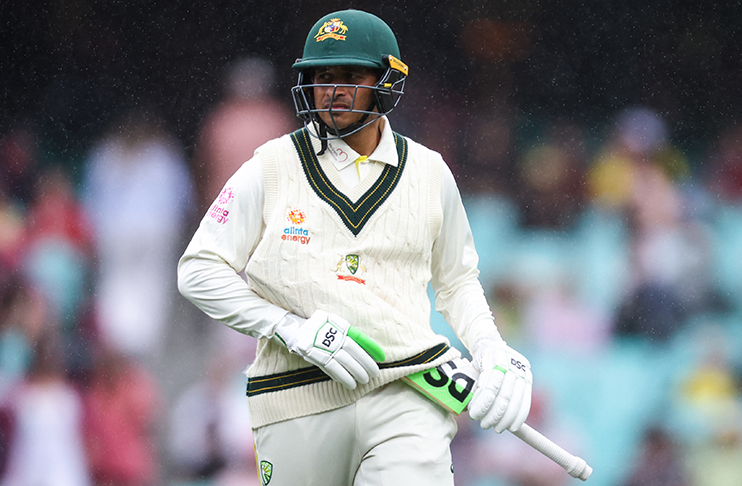 During day five of the second Ashes Test, Australian cricketer Usman Khawaja and other players climbed up the stairs to their dressing room and faced abuse by MCC members.

Throughout the remainder of the second Ashes Test, home crowds booed and chanted "same old Aussies, always cheating" towards the Australian players following Jonny Bairstow's controversial dismissal on the fifth day of the game.
At lunch, Pat Cummins and his teammates entered the Long Room, where MCC members expressed their displeasure with Alex Carey's stumping.
David Warner and Usman Khawaja were seen confronting one of the abusive members in the Long Room in the footage that was released earlier.
Usman Khawaja confronted a member in the Long Room and called security after being targeted in new footage captured on a mobile device.
Usman Khawaja can be seen pointing out one of the members to security as he goes up the stairs.
This video was from a different angle than the one broadcast live during the game – and was shared with Australian media.
According to the left-handed batter, he was disappointed by the remarks the member made during the incident.
He told international media: "The Lord's crowd, especially its members, are great, but some of the stuff they said was disappointing.".
As I wasn't going to stand by and accept it, I spoke with a few of them. I called some of them up on some pretty big allegations they were making," he said.
Following the incident, Marylebone Cricket Club (MCC) took strict action and suspended three of its members.
Australian cricket team members received a statement from the MCC apologizing "unreservedly".
The MCC can confirm that three of its Members have been suspended from earlier today's meeting. MCC announced in a press release that the players will not be allowed to return to Lord's during the investigation.
In spite of the fact that Pat Cummins did not suggest that there had been any physical altercation during the post-match press conference, it remains wholly unacceptable for a small number of Members to behave in such a way, which violates the Club's values.
Cricket Australia is once again apologizing for the behavior observed by the MCC.