US special counsel Jack Smith asks judge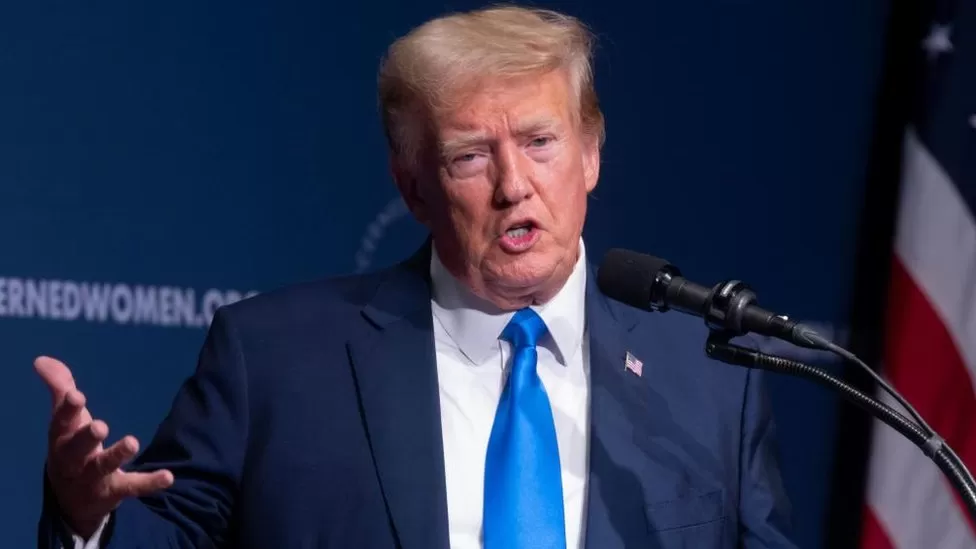 The "narrowly tailored" order, according to Special Counsel Jack Smith, will prevent witnesses from being harassed.
Trump responded online, accusing Smith's team of misconduct, writing: "They won't allow me to speak?"
A conspiracy to overturn the 2020 election has been charged against him. He has pleaded not guilty.
District Court Judge Tanya Chutkan unsealed the request a week earlier. On Friday, a slew of older court documents from the case were released.
Prosecutors argue that their proposed gag order – which they never refer to as a "gag order" – is necessary to prevent disinformation, threats, and "prejudice" to the case.
According to the proposal, Mr Trump would be prohibited from making statements "regarding the identity, testimony, or credibility of prospective witnesses" and "statements disparaging or inflammatory" about parties, witnesses, attorneys, court personnel, or potential jurors.
There are no restrictions on Mr Trump quoting from public court records or claiming his innocence.
It would be illegal to restrict the former president's first amendment right to freedom of speech, especially if he runs for president in 2024.
Attorneys for Mr Trump wrote to Judge Chutkan last week asking her to step aside from the case due to her bias against him.
She has not yet issued a ruling on either motion.
On Truth Social, Mr Trump's social media platform, he wrote: "So, I'm running for President against an incompetent person who has weaponized the FBI & DOJ to go after his opposition, and I can't comment?".