US man charged over deadly attack at German castle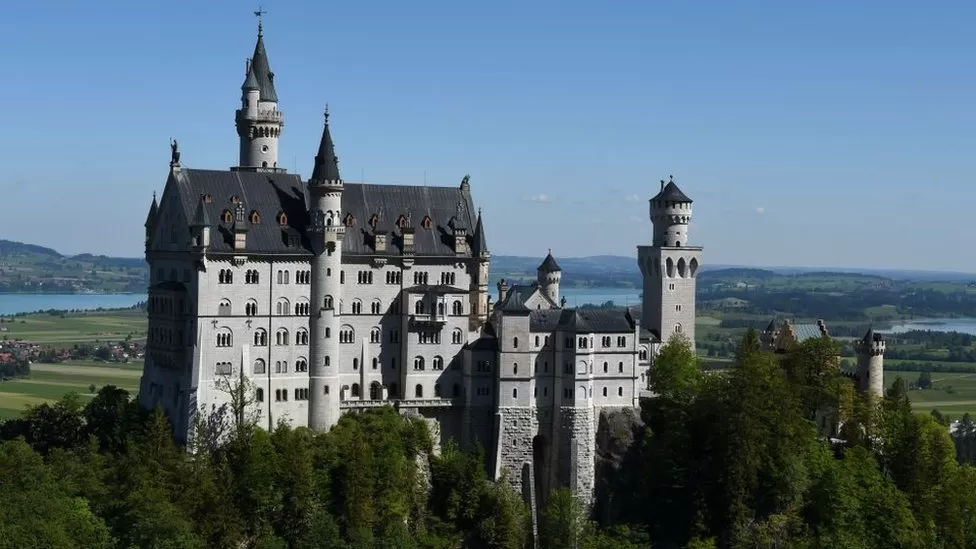 US man has been charged with murder, rape and attempted murder over a deadly June attack against two American women near Neuschwanstein Castle in Germany.
If convicted, the 31-year-old suspect faces life in prison.
According to prosecutors, he lured the two women off the trail before sexually assaulting the younger one.
Both women were later pushed into a deep ravine after a scuffle ensued when her friend tried to help.
Her older friend survived, but the 21-year-old died of her injuries.
In Germany's southern Bavaria state, Neuschwanstein Castle is one of the country's most popular tourist attractions. Annually, more than 1.3 million people visit the site in the foothills of the Alps.
In the 19th Century, it was built to serve as a residence for the rulers of the region, but it was never occupied.
Kempten prosecutors say the attack occurred on June 14, shortly after the suspect met the women near the Marienbrücke bridge, a popular viewpoint for tourists.
Under the pretext that the bridge was difficult to find, he led them on a hidden trail.
Prosecutors said the suspect forced the 21-year-old to the ground, undressed her, and performed sexual acts on her.
She was pushed down the slope by her 22-year-old friend when he tried to intervene. The woman fell about 50 meters (164 feet) and suffered numerous injuries, but she survived.
In addition to strangling and raping the young woman, he is also accused of shoving her down. She died as a result of her injuries.
After a massive police manhunt involving over 25 vehicles, the suspect was detained later that day.