Ukraine war: Russia still gets key war kit despite sanctions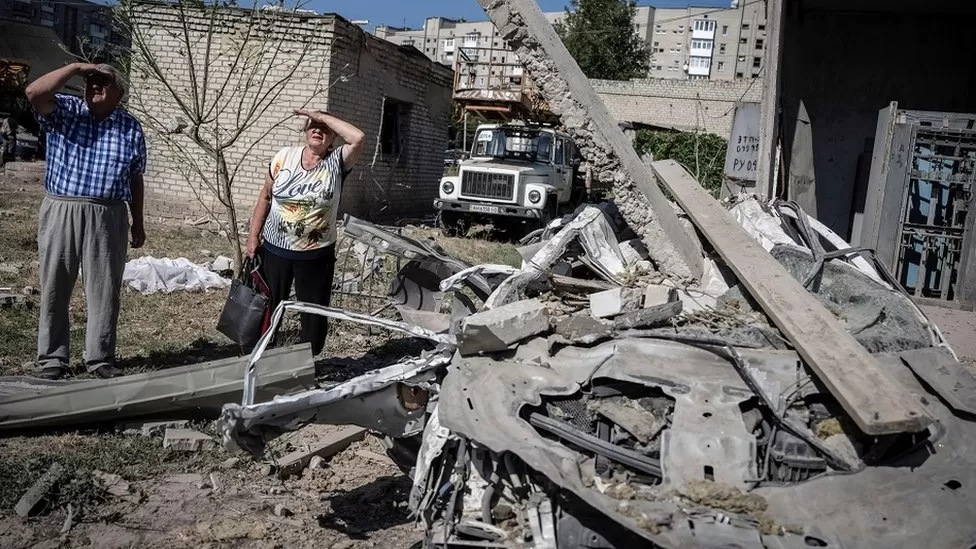 As part of its "largest ever action", the UK government announced Tuesday that it would target Russia's access to foreign military supplies.
In addition to Turkey, Dubai, Slovakia and Switzerland, sanctions were imposed on businesses and individuals.
As a result of the measures, the Foreign Secretary, James Cleverly, said Russia would "further diminish its arsenal and close the supply lines that bolster Putin's struggling defence industry."
After successive waves of sanctions by the UK, US, and EU, Russia still has the parts it needs to maintain its war machine.
There are numerous reasons for this, but it boils down to Moscow's continued access to Western technology, especially microchips.
There is a high dependence on electronic components manufactured in the US, UK, Germany, Netherlands, Japan, Israel, and China for much of the Kremlin's weapons.
Kyiv's KSE Institute analyzed 1,057 separate foreign components in 58 pieces of captured Russian weapons in June in collaboration with the Yermak-McFaul International Working Group on Russian Sanctions.
Around two thirds of the components were made by American companies, including microchips and processors.
Among the top five manufacturers were Analogue Devices, Texas Instruments, and Intel.
In February 2022, Russia invaded Ukraine in full-scale, according to other reports.
Since many of these vital components are subject to export controls, Russia does not purchase them directly from Western manufacturers.
As a result, it has turned to an elaborate network of third-country intermediaries.
China or Hong Kong supplied 75% of US microchips to Russia in April this year, according to Nikkei.
Small or midsize suppliers, which were set up after Russia's invasion, were heavily involved, sometimes operating out of anonymous, unnamed Hong Kong offices.
In other studies, key components have been bought for ostensibly non-military purposes, for example in Russia's space program.
"There are a great many companies that are willing to take substantial risks in order to fulfill Russian procurement requirements," states the KSE & Yermak McFaul report.
The report says such companies are located across the globe, including in the Czech Republic, Serbia, Armenia, Kazakhstan, Turkey, India, and China.
Ukraine's Western allies are increasingly concerned about the role of third-party intermediaries following the latest UK sanctions announcement.
Turkik Union and Azu International, two Turkish companies newly sanctioned, were cited for exporting microelectronics to Russia essential to Russian military activity in Ukraine.
Slovakian national Ashot Mkrtychev was listed for his alleged involvement in an attempted North Korean-Russian arms deal.
According to the UK, EU, and US jointly published a list of 38 "common high priority items" in May and warned companies to "make sure the end destination of these products is not Russia."
A wide variety of electronic integrated circuits, semiconductors, lasers, and navigational instruments were included in the list.
The EU, UK and US say they are making progress, and cite a Turkish presidential decree earlier this year that stopped certain goods sanctioned by their governments from transiting to Russia.
The authors also note that Russian semiconductor imports are not always of high quality, despite the fact that Russia still imports significant quantities of them.