Ukraine war: Prisoner believed to have been released early to fight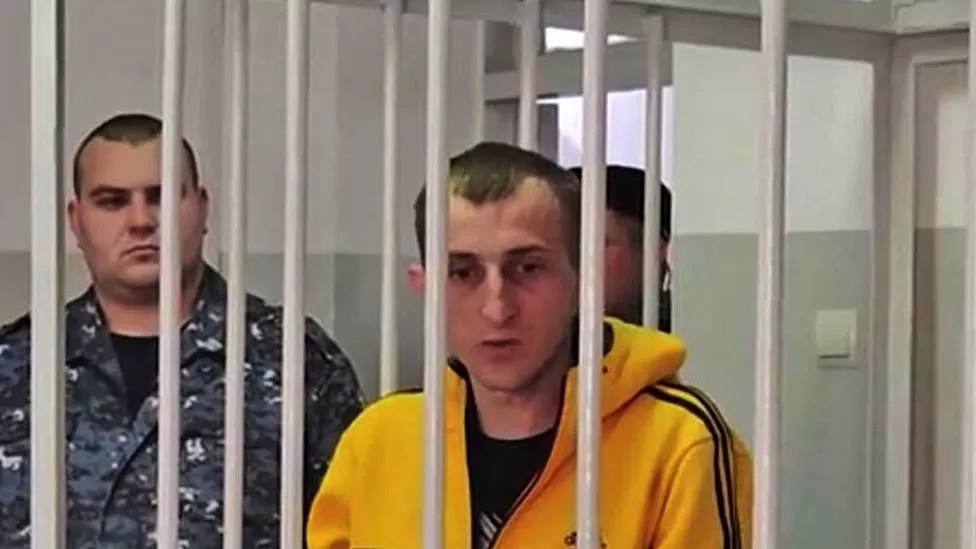 In Russia, a prisoner who was believed to have been released early to fight with Wagner mercenaries in Ukraine has been accused of committing a double murder after returning from the war.
In 2016, Demyan Kevorkyan was sentenced to 18 years in prison for killing a young man and woman on their way home from work.
Despite the accusations, he denies them.
A former inmate quoted on social media said Wagner recruited 150 prisoners when Yevgeny Prigozhin visited his prison on 31 August 2022.
According to the BBC, Kevorkyan was later seen back in his home village of Pridorozhnaya in Krasnodar, south-west Russia, telling people he had just returned from Ukraine's battlefields.
A 19-year-old children's entertainer named Tatyana Mostyko is among those he is accused of killing. The video shows Tatyana dancing and organizing games at a party in a pink and blue jumpsuit, as shown by her mother Nadezhda.
"That was her favorite work," Nadezhda says. When she returned from a job, she would laugh about what they had been doing, how she had amused them.
Tatyana last worked on 28 April. She was being driven home by her boss Kirill Chubko when they got a puncture on the road near Berezanskaya, in south-west Russia. Darya, Kirill's wife, told local media he called to tell her he would be late, but not to worry since a group of young people had stopped to help. It was the last time she heard him speak.
Still, the pair had not returned home by morning. When Darya realized something was wrong, she called the police.
In eastern Russia, hundreds of people helped search remote countryside, and Tatyana's mother flew and traveled for six hours from her small village in Siberia.
The worst part was when I switched back on my phone after landing. There were endless messages," says Nadezhda. "I panicked. I threw away my phone because I could only assume it was all over. It was animal fear I cannot describe."
A total of three suspects were arrested, including 31-year-old Kevorkyan. Anatoly Dvoynikov and Aram Tatosyan led detectives to makeshift graves near Kirill's burned-out car. During the investigation, police said that Tatyana showed "signs of a violent death" after being stabbed.
Tatosyan and Dvoynikov confessed to robbery and murder, and said Kevorkyan was in charge, though Kevorkyan denies any involvement.
Having been sentenced to 18 years in prison for an eerily similar crime before, Nadezhda couldn't believe Kevorkyan was free. She says he shouldn't have been released before 2028.
Kevorkyan was convicted of leading a gang that hijacked a car near where Tatyana and Kirill were murdered. One of the people inside was shot dead and robbed by them.
Nadezhda asks, "On what legitimate basis was he released?". It is required that inmates serve at least two-thirds of their sentences under Russian law. As she struggles to cope with the idea that Tatyana's brutal murder could have been prevented, she says, "He should have served at least 12 years. He served only six.".