UK Esports scene need more live events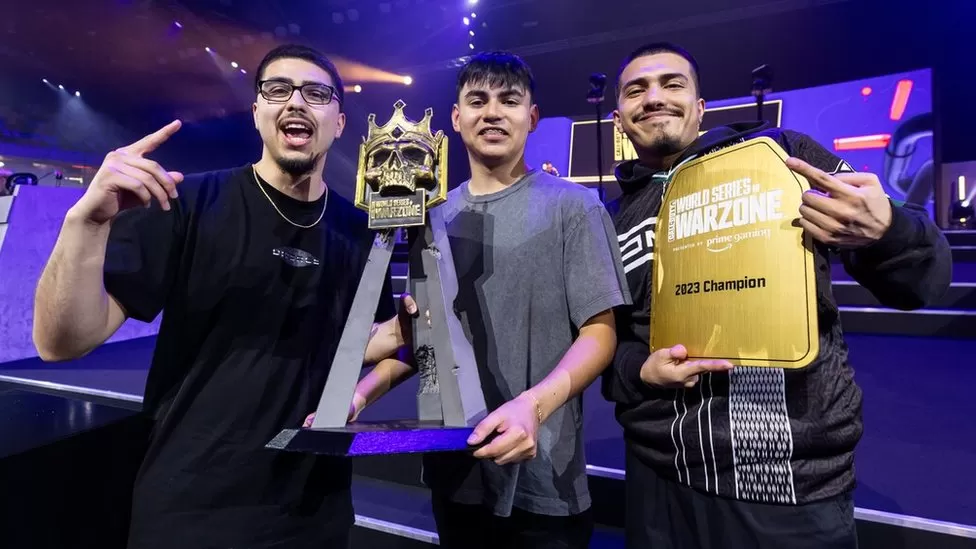 World Series of Warzone (WSOW) held its global final in London over the weekend, and it came at an interesting time for the UK esports scene.
A Call of Duty League team, the London Royal Ravens, announced earlier this month that it would be moving to the United States – leaving Britain without a dedicated team.
Watching the WSOW final, based on a battle royale offshoot of the first-person shooter, you would think the UK esports scene was doing well.
There were about 3,000 attendees, competitors from all over the world, and huge numbers tuned in to watch online.
Rob, the product manager, said previous experience told them the crowd's "hype and energy" would be out of this world.
It's going to be a cheering crowd, people are going to stand up."
The UK event has been one of the top requests from the Call of Duty community, according to Daniel.
London was fairly organically at the top of the list when the team was thinking "where can we go?"," he said.
The Call of Duty community is craving this more than anything else. We haven't been here in four years."
The event was dominated by teams from outside the UK and Europe, with US-based Team Biffle winning $100,000 (£80,716).
Kelsie Grieg, also known as Kels, qualified for the Call of Duty Challengers Elite tournament as the first woman.
Her loss of a UK franchise was "upsetting," Kels told Newsbeat at the tournament she'd come to watch.
In spite of this, she believes the event shows there is still an appetite for esports in the UK.
"We're all at the event right now, and we've seen the crowds, and we've heard the crowds, so esports may still be growing in the UK and Europe.