UBS shares rattled by report of US probe into Russia sanctions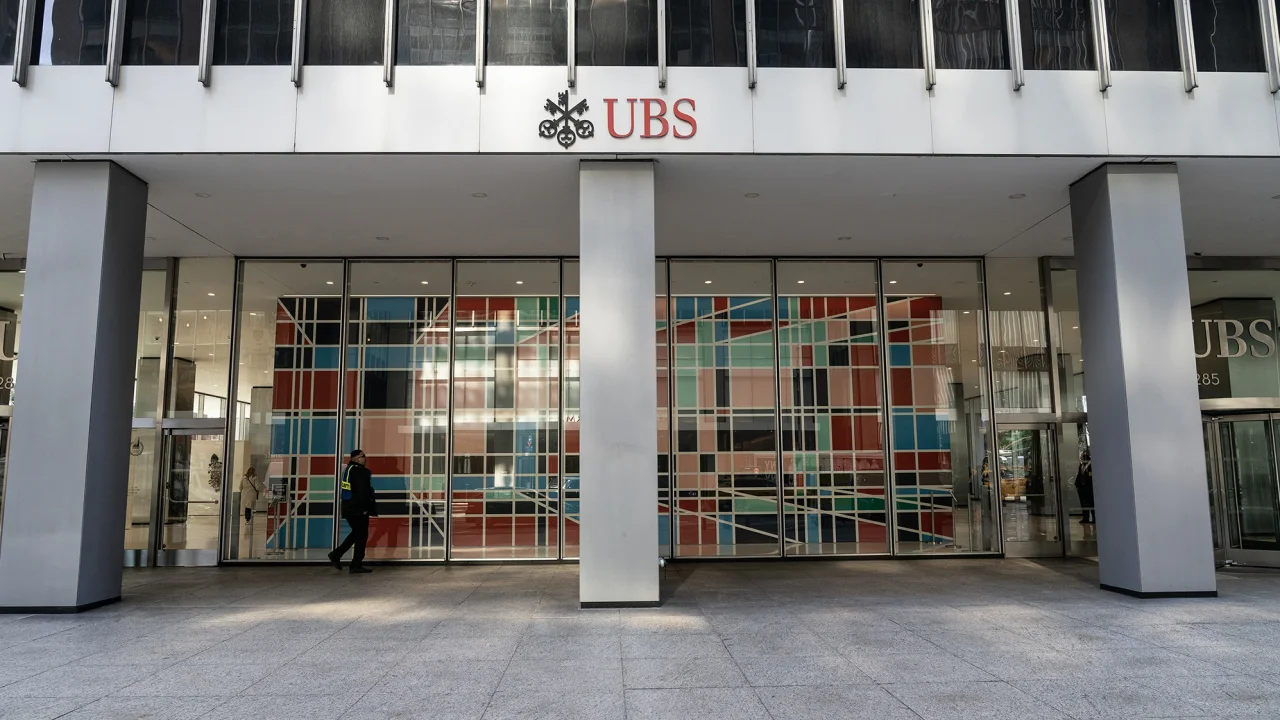 According to a Bloomberg report, UBS faces a widening investigation by the US Department of Justice (DOJ) over suspected compliance failures that allowed Russian clients to evade sanctions.
Trade in the stock, which had fallen 8% before being suspended, was temporarily halted by the Swiss Stock Exchange. As trading resumed later in the day, shares closed down 2.9%.
A Bloomberg report cited sources familiar with the matter that a probe into several banks turned into a full-scale investigation focusing on Credit Suisse, which was rescued by UBS earlier this year.
Since the takeover announcement on March 19, UBS shares have gained 30%.
The probe could resurrect investor concerns about the lender's exposure to Credit Suisse's legal woes and compliance failures, which ultimately undermined the bank's credibility.
Bloomberg reports that the DOJ briefed lawyers for UBS (UBS), which acquired its smaller rival in June, about Credit Suisse's alleged sanctions violations. The authorities are also investigating possible compliance failures at UBS.
In its latest earnings statement in August, UBS said Credit Suisse offices in various locations, including the United Kingdom, the Netherlands, France and Belgium, had been contacted by regulatory and law enforcement authorities seeking information about investigations into cross-border private banking services.
The Bloomberg report of the DOJ probe is a "headwind" for UBS, according to JPMorgan analysts.