UAW members at Ford and Stellantis approve contract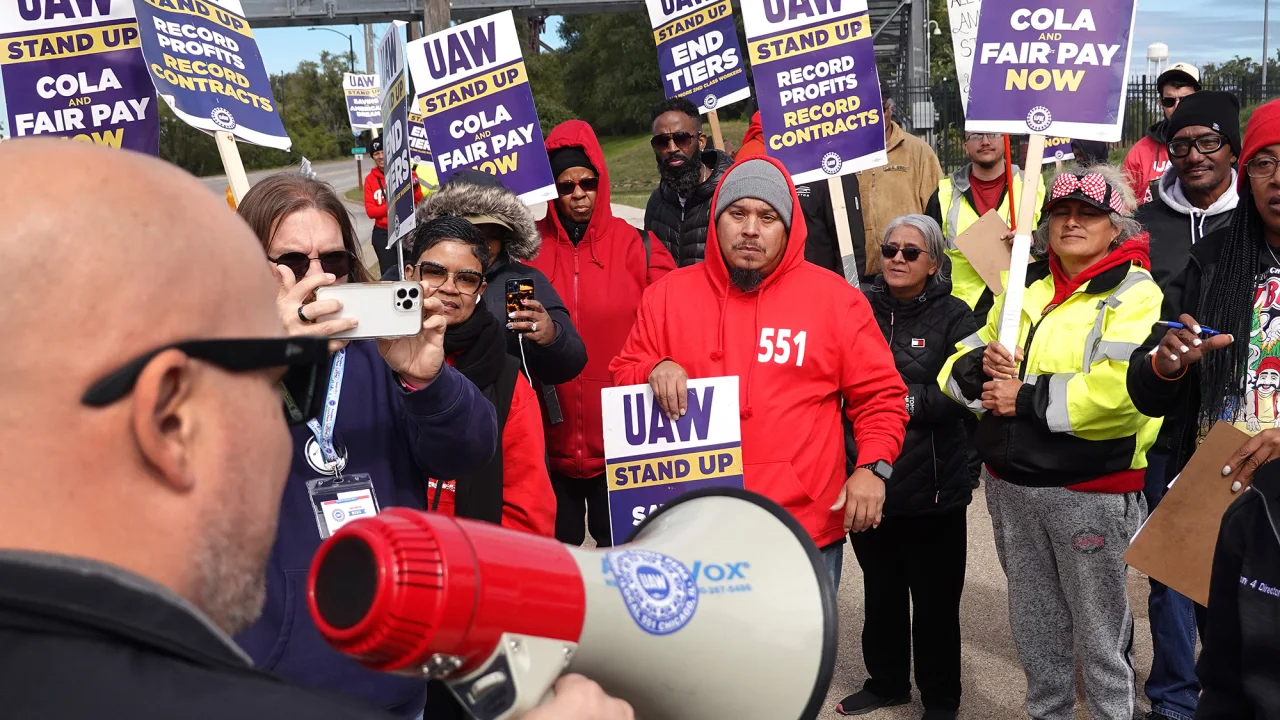 UAW members at Ford and Stellantis approve contract United Auto Workers union at Ford and Stellantis have ratified their labor deals
During the two-week ratification process, 69% of membership at each of the companies voted for the deal, as posted on the UAW ratification vote tracker on Saturday. Only 55% of GM members voted in favor of a similar deal to Ford and Stellantis, according to votes posted Thursday.
Ford, Stellantis and GM strikers returned to work weeks ago after their respective tentative agreements on a new contract were reached.
However, there has been notable opposition among some members of the three companies to the deals. GM workers at more than a dozen factories and facilities voted against the contract, according to the UAW. The opposition at Ford and Stellantis was more scattered, but it included workers at Ford's Kentucky Truck Plant in Louisville, the company's largest plant, while three Stellantis facilities voted against, including the Jeep plant in Toledo, Ohio, that went on strike on September 15.
There was weaker support for the three contracts than for other recent high-profile labor contracts. UPS' hourly workers were covered by a Teamsters union contract that was approved by 86% of Teamsters in August. Kaiser Permanente's union members voted 98.5% in favor of a contract that covers 85,000 employees earlier this month.
There is no chance of more strikes against Detroit automakers as a result of the votes by America's three unionized automakers. As a result of voting no, the union might have sent workers at that automaker back to the picket line to negotiate a better contract.