Turkish suspect accused in German airport hostage situation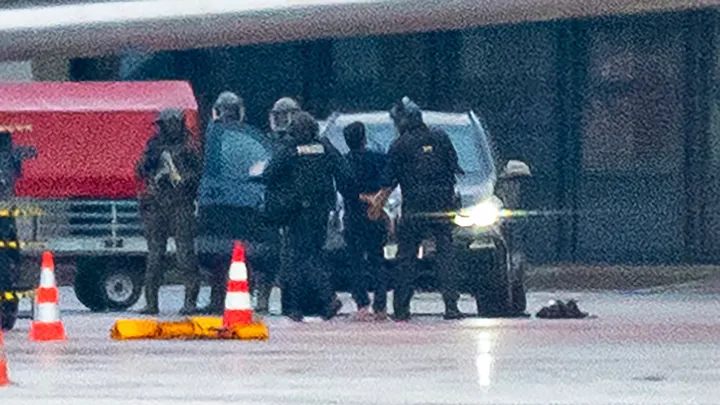 A Turkish father, accused of plowing through the gates of a German airport with his four-year-old daughter inside his vehicle and then igniting explosives and firing into the air, sparking evacuations and canceled flights, was held hostage for 18 hours. Authorities took the suspect into custody Sunday and assured the child appeared safe. 
Hamburg Police posted on X, formerly Twitter, that the hostage situation was over.
It appears that the child was unharmed as the suspect got out of the car with his daughter. The man was arrested by the emergency services without resistance.
Hamburg airport was closed to passengers and flights canceled after a 35-year-old armed man broke through an airport gate with his vehicle on Saturday night, according to German news agency dpa, and fired twice into the air with a weapon. The man was not identified by police in accordance with the country's privacy laws.
In front of a terminal building, the Turkish citizen parked his vehicle under a plane.
It was almost time for the commercial aircraft to take off and passengers were on board.
Emergency services evacuated passengers from the aircraft and transported them to the adjacent terminal without incident. 
A fire department from Hamburg Airport immediately extinguished two incendiary devices that the man set off near his Audi car, according to Hamburg police.