Turkey prices have dropped by a lot as Thanksgiving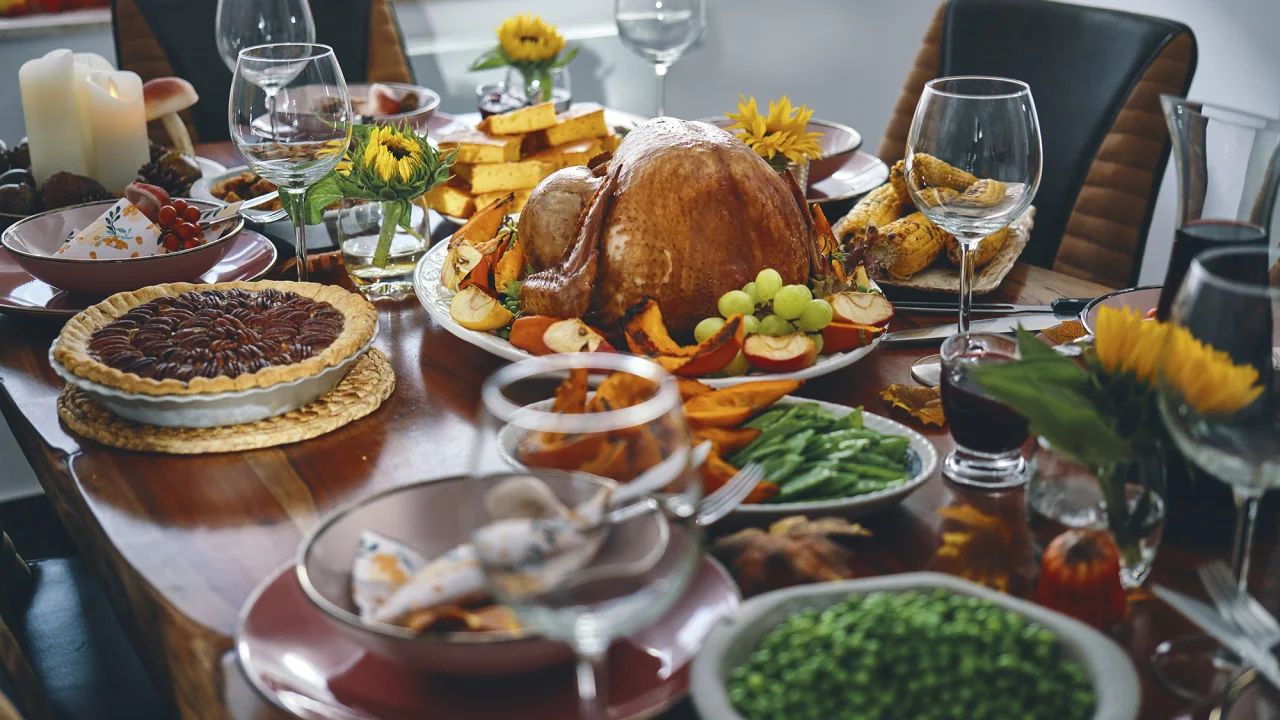 There's something weird happening with turkey prices that will make cooking Thanksgiving more affordable for families on a budget.
The retail price of turkey has fallen dramatically in recent years, according to Wells Fargo Agri-Food Institute's chief agriculture economist Michael Swanson.
Because turkey prices are down so much, and that's the centerpiece of the meal, families will be able to celebrate Thanksgiving at home this year.
Swanson says that turkey prices in stores have dropped 13% from October last year compared to the same month last year for a 10-to 15-pound bird.
Wells Fargo's new Thanksgiving food report, released Wednesday, shows that shelf prices for turkey are down 29% from a year ago, and wholesale prices are down even more.
Turkey, cranberries, and sweet potatoes, which are integral to the quintessential Thanksgiving Day dinner, are presented in the annual report. The USDA Livestock Marketing Information Center and Circana gather the data from point-of-sale and wholesale markets, respectively.
Despite this, the big drop in price has nothing to do with anything nefarious. As is the American tradition, there are too many birds this year due to supply and demand.
Swanson said the industry added between 2% and 3% more birds to the barns in July to ensure a robust supply for Thanksgiving. Besides boosting supply, other factors lowering the price per pound of turkey include a drop in input costs, such as refrigerated trucks used to move supplies.
Historically, we see a big drop in the two weeks before Thanksgiving, he said, adding that 84% of whole fresh turkeys are sold in November.