Magnolia Bakery is turning its iconic desserts into cannabis edibles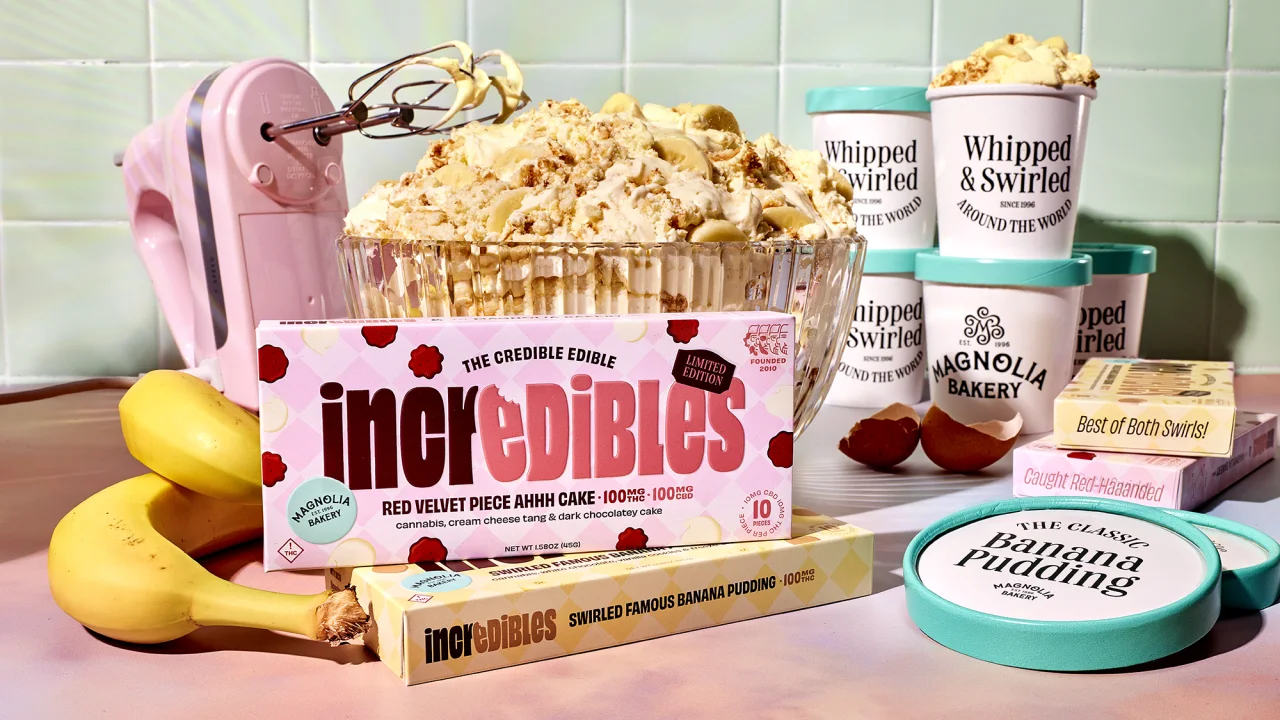 The famous banana pudding from Magnolia Bakery is being prepared in a new way that triggers elation in a completely different way.
Several of the company's famous desserts, including banana pudding and red velvet cake, will be infused with THC. "Magnolia's first-ever cannabis product celebrates the bakery's most iconic, fan-favorite flavors in a new light," the bakery said.
Tetrahydrocannabinol, the part of cannabis that produces a high, is present in both bars.
There are freeze-dried bananas, vanilla cookies, and creamy vanilla pudding in the "Swirled Famous Banana Pudding" bar. Each piece of the 10-piece bar contains 10mg of THC.
The other bar, a "Red Velvet Piece Ahhh Cake" bar, contains crimson-colored cake, cream cheese flavor, and chocolate.
The price ranges from $18 to $30 depending on the flavor and the state. They will only be available at Rise Dispensaries in three states – Illinois, Nevada, and Massachusetts – starting Wednesday. For the branded bars, Magnolia partnered with Green Thumb Industries, which produces Incredibles edibles.
GlobalData Retail's Neil Saunders, retail analyst and managing director, believes Magnolia's new edibles will raise awareness of the brand famous for its cameo on "Sex and the City" as well as generate some incremental revenue.
As these products will be sold through dispensaries rather than mainstream retailers, people who are not interested in marijuana will not be exposed to them."
Due to the fact that edibles can only be purchased through dispensaries, that could "act as a brake on sales," Saunders said.