Turkey and Greece streets turn to rivers in deadly floods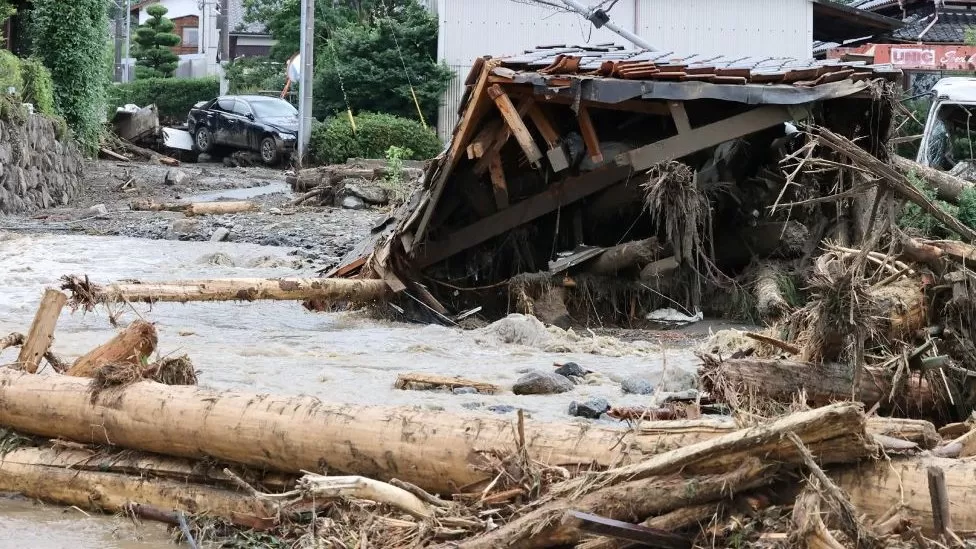 In Bulgaria, Turkey, and Greece, floods caused by heavy rain have killed at least 10 people.
Pictures from the Tsarevo area in Bulgaria show floodwaters deep enough to submerge cars.
A woman's body was swept out to sea, according to authorities. Two men and a woman died in the incident.
Bulgarian reports reported that one of the men who died had been working on the house of a mother and daughter who were still missing.
Authorities were working to evacuate tourists from a camp site outside Tsarevo after rivers overflowed.
In the south of town, a bridge collapsed, and three people who were on it at the time went missing.
In the future, climate change will lead to more serious and more frequent rains in Bulgaria, said the environment minister Julian Popov.
As water cascaded through the streets of Istanbul, Turkey's biggest city, cars were washed away and people were trapped inside a library.
Flash floods turned streets in some western districts into rivers, and a metro station at Kayasehir was flooded, resulting in the deaths of two people.
Among the dead were flood victims, including a woman who was swept away by floodwaters.
Three more people have died and three others have gone missing in Kirklareli province, near Turkey's northwestern border with Bulgaria. Igneada, a town on the Black Sea coast, had several homes washed away by floods.
In Greece, which has been battered by Storm Daniel, torrential rains and flooding have caused two deaths.
Magnesia's central coastal region has suffered the most, with as much rainfall in 24 hours as it usually receives during the entire fall season.
In Volos, a man's body was found after a wall fell on him on Tuesday, while an 87-year-old woman was found dead in the same region on Wednesday.
As a result of landslides around Mt Pelion, many elderly residents were trapped in their homes.