Trial begins for man accused of killing Muslim family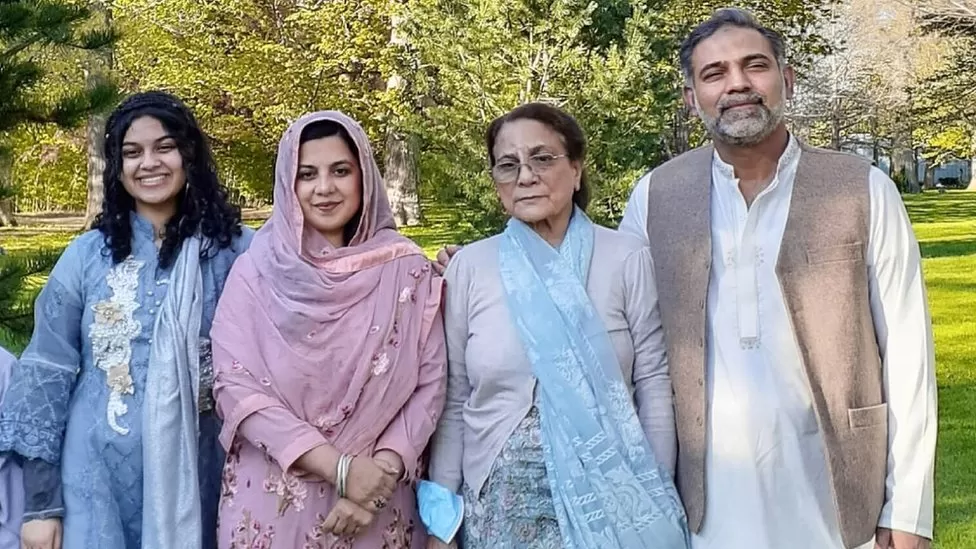 Nathaniel Veltman, 22, faces four counts of murder motivated by terrorism and one count of attempted murder before a Windsor, Ontario jury.
During an evening walk in London, Ontario, in 2021, he deliberately ran over the Afzaal family with his truck.
It has been pleaded not guilty by Mr Veltman.
It is the first time a jury in Canada is hearing legal arguments on white supremacy and terrorism.
The attack killed Salman Afzaal, 46, his wife Madiha Salman, 44, their daughter Yumna Afzaal, 15, and Mr Afzaal's mother Talat Afzaal, 74.
Despite serious injuries, the couple's nine-year-old son survived.
The prosecution claims that Veltman, who was 20 at the time of his arrest, was motivated by hatred and white nationalist ideologies when he allegedly struck the Pakistani-Canadian family Afzaal with his truck.
During Monday's opening arguments, prosecutor Sarah Shaikh told the court's 14 jurors that he left his home to find Muslims to kill.
She said the accused told police after the attack: "I know what I did, I don't regret what I did. This was terrorism, 100%."
He sped up, aiming to strike the family. In his own words, he was driving 'pedal to the metal,'" she said.